Transport Company Ville Silvasti Ltd is awarded with the Finnish Entrepreneur of the year award for 2020
The top special transport expert, Transport Company Ville Silvasti Ltd, was awarded with the National Entrepreneur of the Year award for 2020. The company, with headoffice in Jyväskylä, was awarded in the Federation of Finnish Enterprises' (Suomen Yrittäjät) union meeting on 17 October.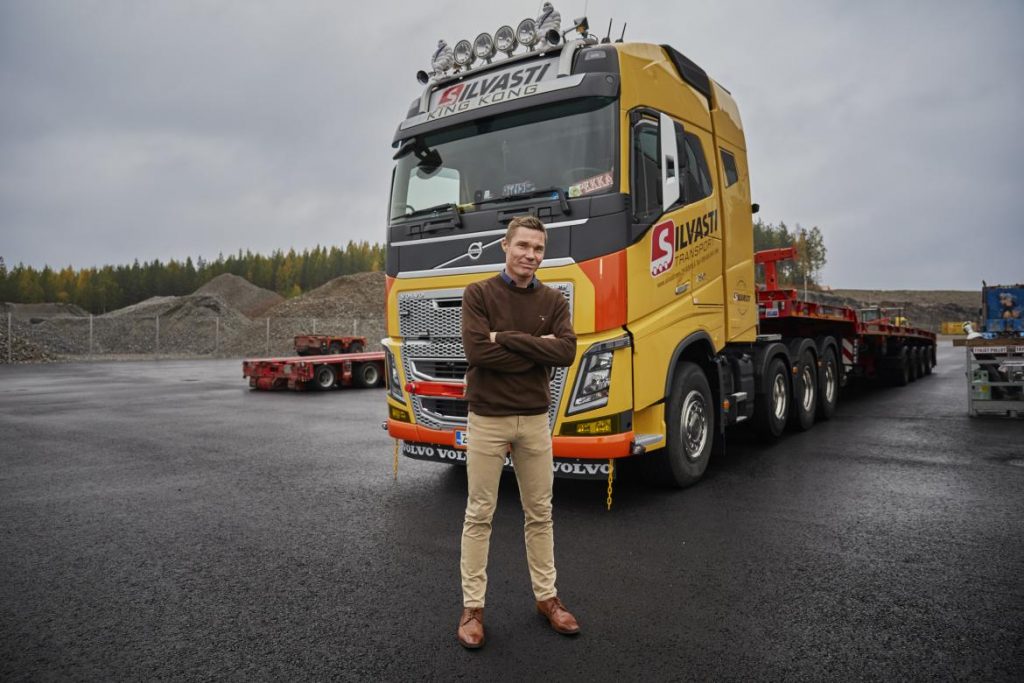 "We have made a conscious decision to focus on demanding transports, and especially in wind power haulages. We are annually transporting enough renewable energy to fill a large nuclear power plant," says the founder and CEO Ville Silvasti.
The company boldly has extended its operations outside of Finland. Offices in Sweden and Germany were established around 2010, and due to an acquisition in 2017, a Danish competitor became a part of the Finnish company. Meanwhile, the turnover of Transport Company Ville Silvasti rose tremendously amounting to almost EUR 80 million by last year.
The transport company currently operates across Europe and Russia.
Turnkey service requires meticulous planning
Transport Company Ville Silvasti offers its customers overall logistics of demanding transports as a turnkey solution. Over-sized special transports and challenging worksites always require meticulous planning.
Last year the company completed over 7,000 large single haul special transports.
"Our asset is that we can provide large volumes of excellent performances one after the other," Silvasti says.
The entrepreneur praises his employees for the success.
"I greatly appreciate the proactive and hard-working employees at Silvasti. In this line of work, we don't get to have all the details in advance and on many occasions, our employees have to make big decisions alone," he points out.
The Entrepreneur Award was a pleasant surprise to Silvasti.
"This is a great recognition for all that we have done together. One man alone could not have made this happen," says Silvasti gratefully.
53rd National Entrepreneur Award ceremony
In Finland, the National Entrepreneur Award is the most valued recognition awarded to entrepreneurs and companies. The first award ceremony was held in 1968.
The award panel include Fennia, Suomen Yrittäjät (Federation of Finnish Enterprises), Association for Finnish Work and Yksityisyrittäjien Säätiö (Association for Private Entrepreneurs).