Silvasti helps bring Amazon wind power to Sweden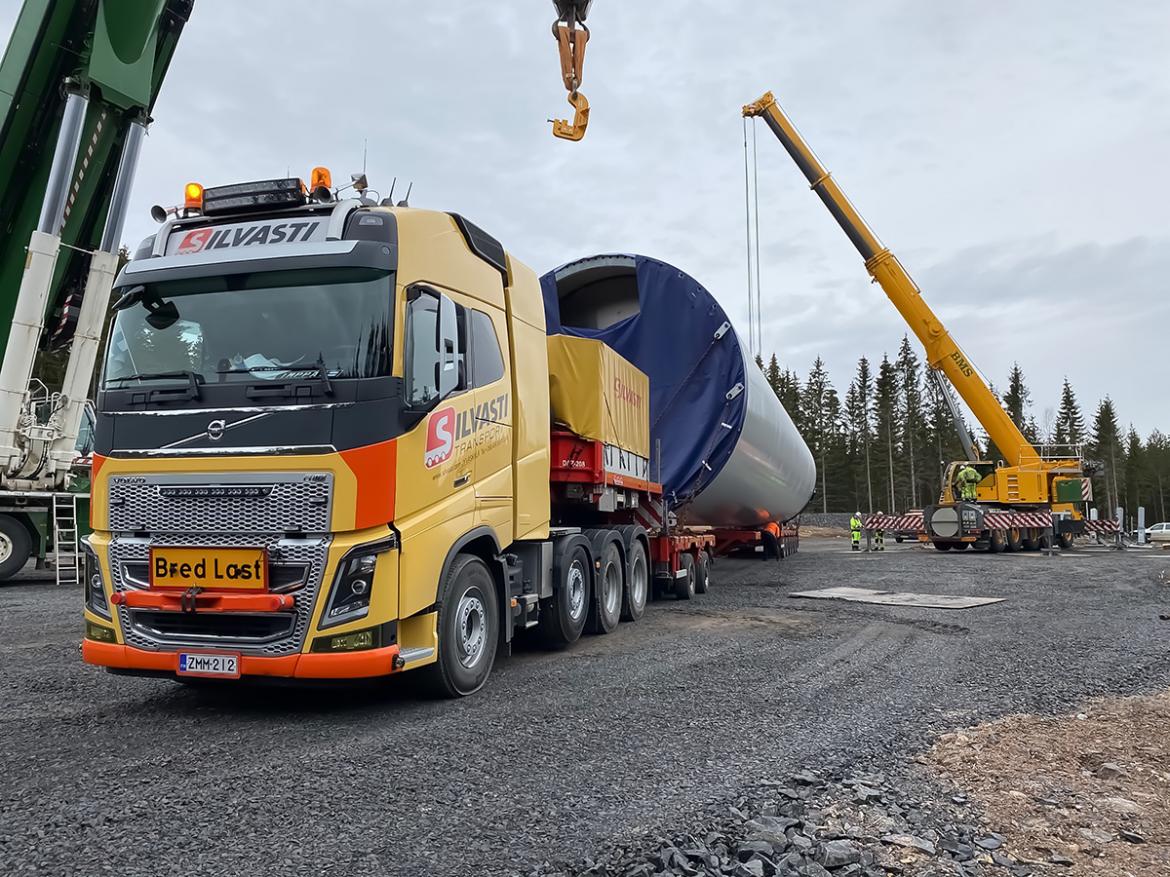 The Internet giant Amazon is the world's largest provider of cloud services – and a massive consumer of energy. A single Amazon data center can use up the same amount of electricity as a medium-sized city. Amazon is committed to covering all its operations with renewable energy by 2025. In recent years, the company has invested heavily in its own wind farms across the United States.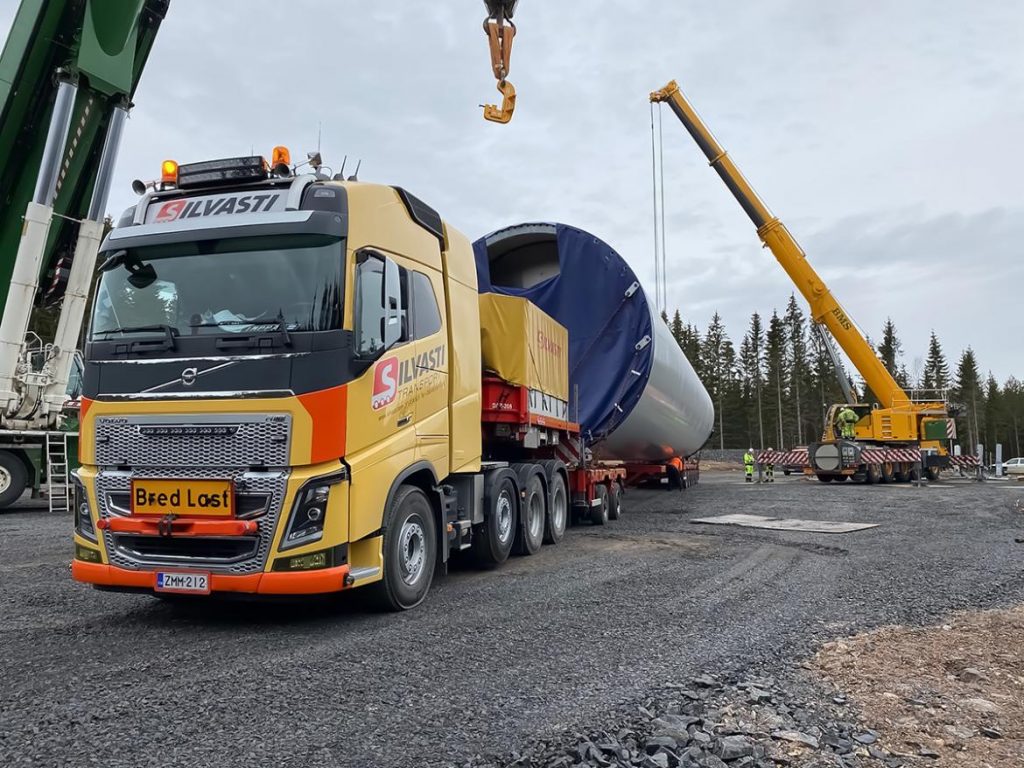 The first Amazon wind farm outside the US has been built near the village of Bäckhammar in Värmland, Sweden, by the northeastern shore of Lake Vänern.
The road transport of the components of Vestas wind turbines was carried out by Silvasti. The port of Uddevalla, at the Skagerrak Strait by the North Sea, served as the starting point for most of the components. However, the largest tower segments – up to 6 metres in diameter – were hauled from the port of Kristinehamn by Lake Vänern, where the components had been further shipped by barge from Uddevalla.
"Kristinehamn was only 25 kilometers from Bäckhammar by public road. We saved a lot of time and effort since the largest segments were shipped to a closer port," says Project Manager Timo Moilanen who supervised the Danish-Finnish-Polish Silvasti team.
The transport project started on April Fool's Day, 2020, and lasted until mid-June. "31 turbines, 341 transports altogether, more than fifty on the busiest week", Timo calculates.
"The longer route from Uddevalla was challenging in places, especially with the 75-metre blades of the Vestas V150 turbines. However, thanks to close coordination between Silvasti and the Vestas site managers, everything went well. I'd like to thank the whole team – everyone was really driven throughout the project", says Timo with satisfaction.
The 91-megawatt Bäckhammar wind farm was inaugurated in September 2020. Amazon's wind power investments in Sweden do not stop there: foundations for another wind farm are already being built in West Norland by the Bothnian Sea.