Silvasti Poland: A Solid stronghold for the Central European market
The city of Piła in northwestern Poland is situated at the intersection of two national roads and main rail lines, making it an apt location for a logistics business – such as Silvasti Sp. z o.o., the Polish branch of Silvasti.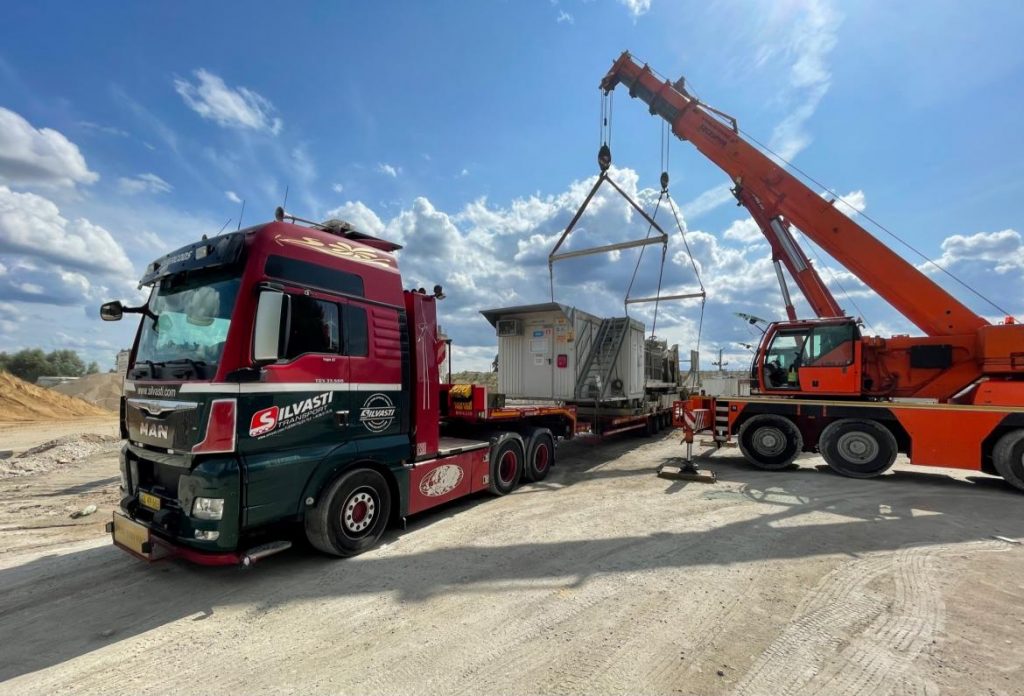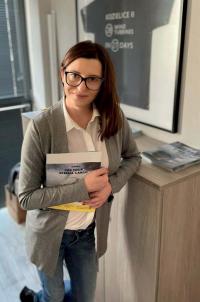 The Danish transport company Frank Nørager founded their Poland branch office in Piła in 2006. From very early on, the company gained a good deal of experience in the Polish wind power market – which was a key consideration for Silvasti in their acquisition of Nørager in 2017. Since 2012, the now 13-strong Silvasti Poland team has been managed by Monika Skawinska-Jorka.

Next spring will be your tenth work anniversary. In the big picture, how have the Polish operations changed since the early days?
"When I started, we were operating mostly in our domestic market. We were the market leaders in wind turbine transports, hauling around 300 turbines a year until 2017 when new regulations led to a drastic decrease in new wind projects", Monika says."Our current activities are more focused on supporting the implementation of projects in Scandinavia. Last summer, we also restarted our non-wind power related heavy transport operations in Poland. We are planning to build up that department step by step, observing the market behavior. We are also looking at opportunities in eastern parts of the continent such as Ukraine".

Also, the Piła office manages QHSE (Quality, Health, Safety & Environment) work for the whole Silvasti group. "The QHSE team is responsible for documentation related to safety before and during all our projects. In compliance with the ISO 9001 standard, we create and update procedures and instructions to help maintain the high standard of quality and work safety in the Silvasti group", Monika explains.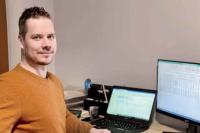 Mirosław Dąbkowski was a colleague of Monika's in the Nørager days until he switched jobs in 2016 – only to come back last summer, now as Transport Manager.

"I felt the need for new challenges, to do something bigger. The opportunity came to return to colleagues that I already knew, now under the Silvasti brand, which was also some-what familiar to me. Fate smiled at me!" Mirek recollects.
"I am glad there are still many people I knew before in the company, and at the same time, I am happy to meet new colleagues from Finland. It is good to be surrounded by people with professional support. Now the company is much larger, and the operational range has increased."
"The equipment has also changed. For example, we have transports of longer and longer blades or towers with diameters of 6.5 metres. Five years ago it seemed impossible. Today we are doing it!"

"The modern IT system we have is another great step forward", Mirek says, and Monika agrees:
"Today we are using modern tools, and the technical support team is giving us their full support, making sure our everyday work becomes easier and more pleasant. We are definitely a modern, 21st-century company, but the work atmosphere remains very intimate", she says.
Looking back at her career with the company, Monika gets a bit philosophical.
"Since we became Silvasti five years ago, our team has grown larger, we have been joined by well-coordinated people from Finland, and in my opinion, we established very good relations very quickly."
"In the Silvasti group we know that joining forces is the beginning, staying together is progress, and working together is success."
"10 years is a long time – we are not the same people in private lives and the same goes for the business environment. Nothing will be the same, but most importantly, the Silvasti team remains close even after working hours. Hope this will never change!"