Energy with an impact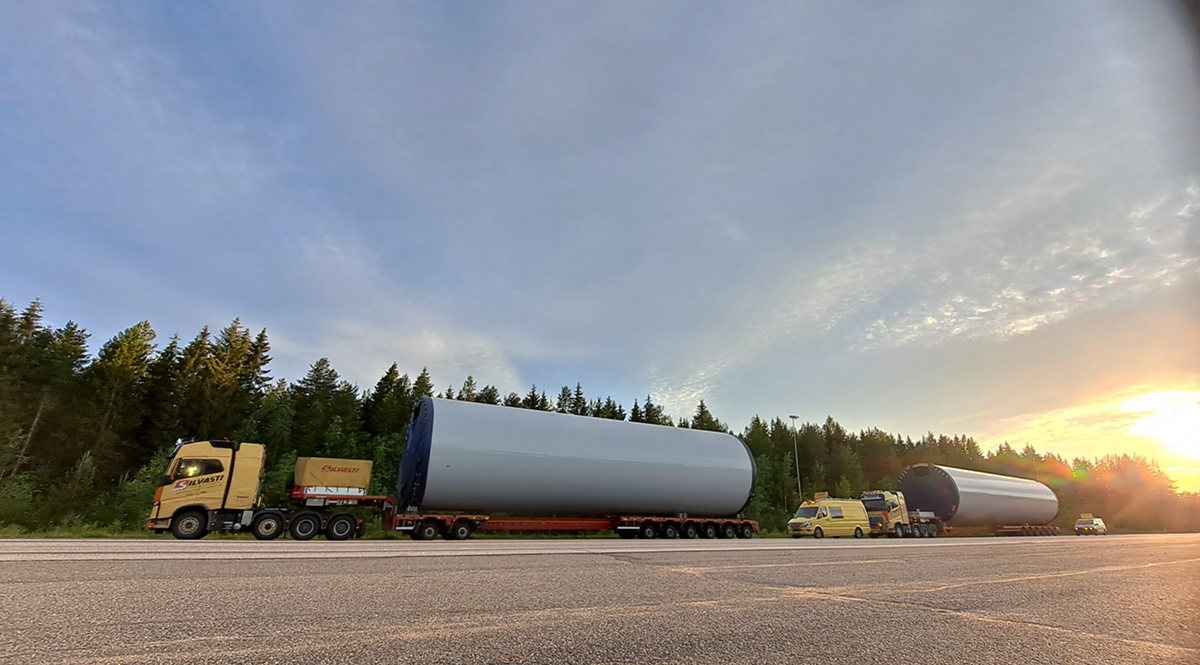 Transport Company Ville Silvasti Ltd is a pioneer of challenging special transports in Finland, the Nordic countries, and Europe. Over the years, environmental considerations have risen to the forefront in the company's business operations.
Just like a sustainable business, building a sustainable future in today's world requires corrective, informed, adequate, and quick action. Climate change is the most serious challenge facing humanity, and Silvasti is at the forefront of tackling its adverse effects with their professional input.
With an impeccable track record from a host of challenging projects, Silvasti has been awarded e.g. the Entrepreneur of the Year Award 2020 in Finland. Business success aside, Silvasti now seeks to truly investigate the impact the company has on the environment and society and to set goals in this regard. This year, a major survey will be launched, focusing on four areas of Silvasti' s operations: sustainability, impact, accountability, and the environment. The report will be structured along the lines of international standardized indicators and the sustainability criteria used by environmental trusts and funds.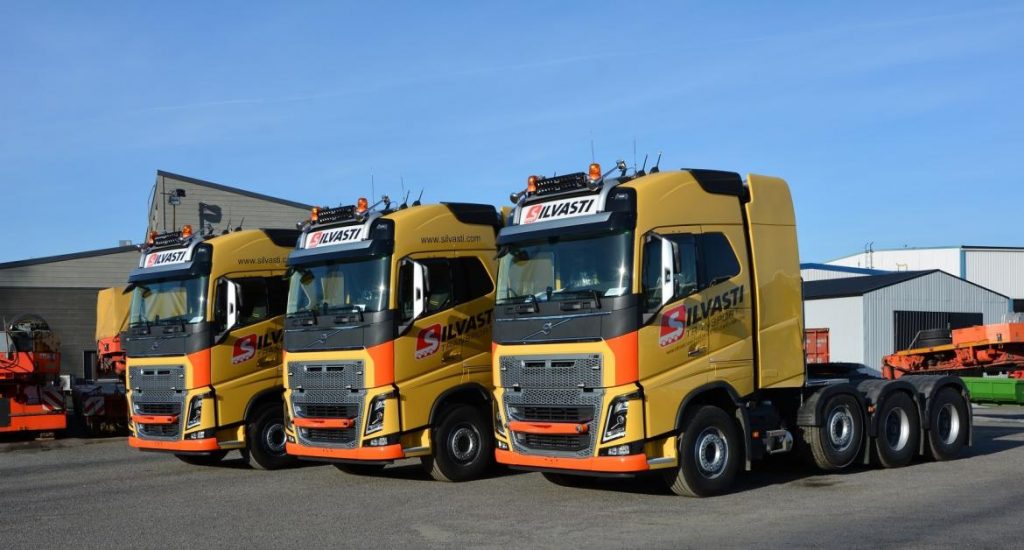 The UN goals for sustainable development (Agenda 2030) provide the guidelines that both national and international actors are committed to following. As a corporate and business actor, Silvasti respects these goals. Numerous sector-level reports related to these goals have been published from an environmental, social, and economic perspective. Reports from recent years by the Intergovernmental Panel on Climate Change (IPCC) are underlining the increasingly alarming state of the climate. The IPCC reminds however that much can be done in every sector and that small steps can be taken immediately.
International market trade is as busy as ever, and the traffic of goods by sea, air and road shows no sign of slowing down, quite the opposite. Emissions from freight transport are likely to continue to rise. The logistics sector can do a lot to reduce emissions, but special transports are a different story: it is very difficult to electrify the special equipment required for large transports. Even so, Silvasti wants to demonstrate that bold action can be taken even in this challenging field and that adhering to the principles of sustainable development is no hindrance to making a healthy business.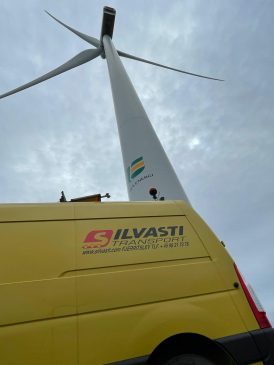 Silvasti transports renewable energy and seeks to efficiently minimize the mileage of each component. Unfortunately, these activities also generate emissions. Calculating the carbon footprint and identifying the emission sources is the first step in emission management. By identifying areas for improvement, emissions can be reduced, and reporting methods improved, while at the same time increasing transparency. The goal is to meet the highest expectations of Silvasti's stakeholders.
In addition to its carbon footprint, Silvasti will also calculate its carbon handprint, i.e., how much the company's activities reduce our collective carbon footprint. By far the biggest handprint has to do with wind power transport. More and more Northern European households are connected to wind power, and Silvasti has proudly been a key player in this development. There are many ways to succeed in competition, and business and sustainability are not mutually exclusive goals. At Silvasti, we want to be a shining example of how to keep the front seat in competition while taking overall responsibility for our actions.