Minister of Economics Affairs Mika Lintilä visited Silvasti head office in Jyväskylä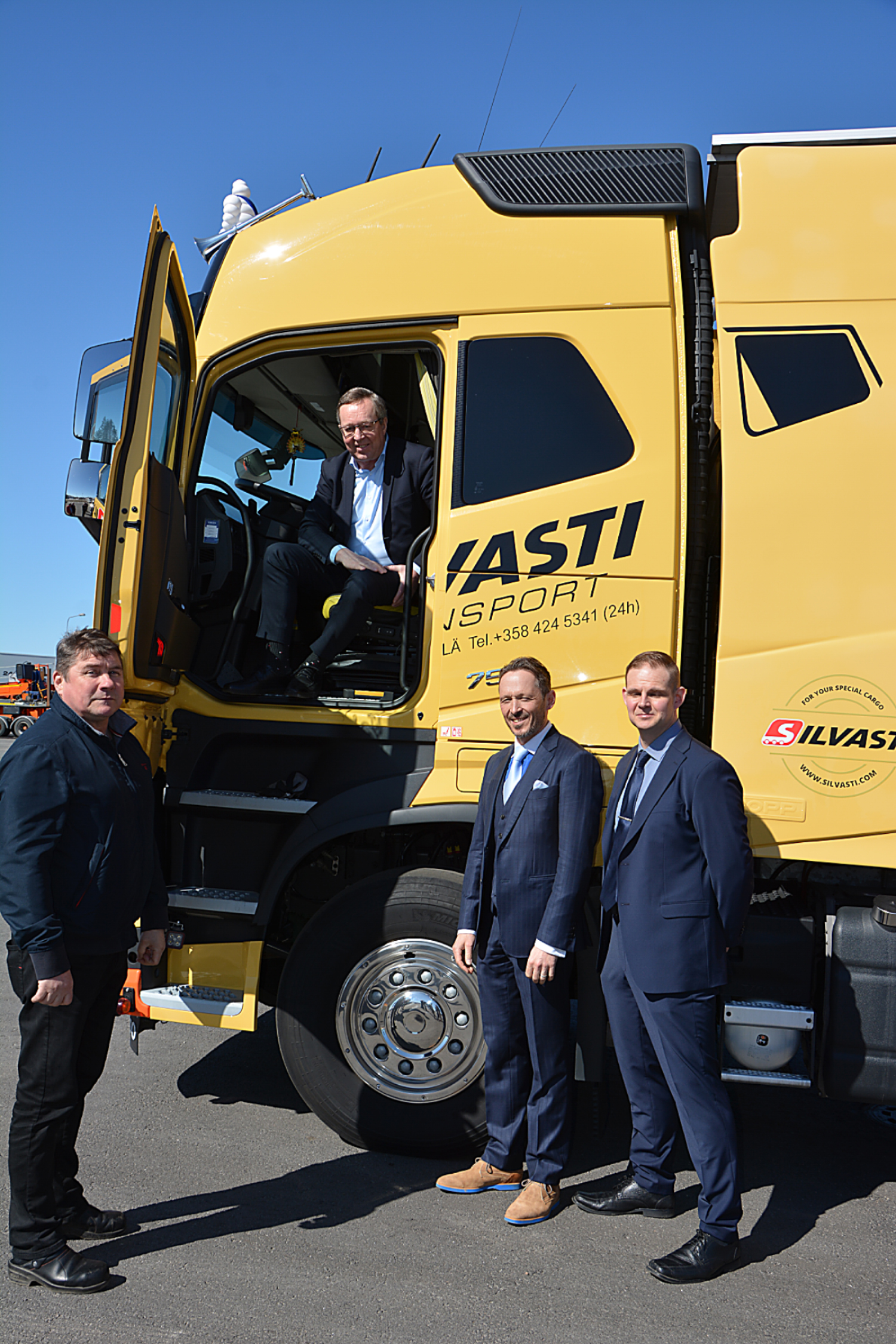 Transport company Ville Silvasti received guests of honour on Sunday, 24.4.2022, when Finland's Minister of Economic Affairs Mika Lintilä and Members of Parliament Joonas Könttä and Anna Kalmari visited Silvasti's head office in Jyväskylä.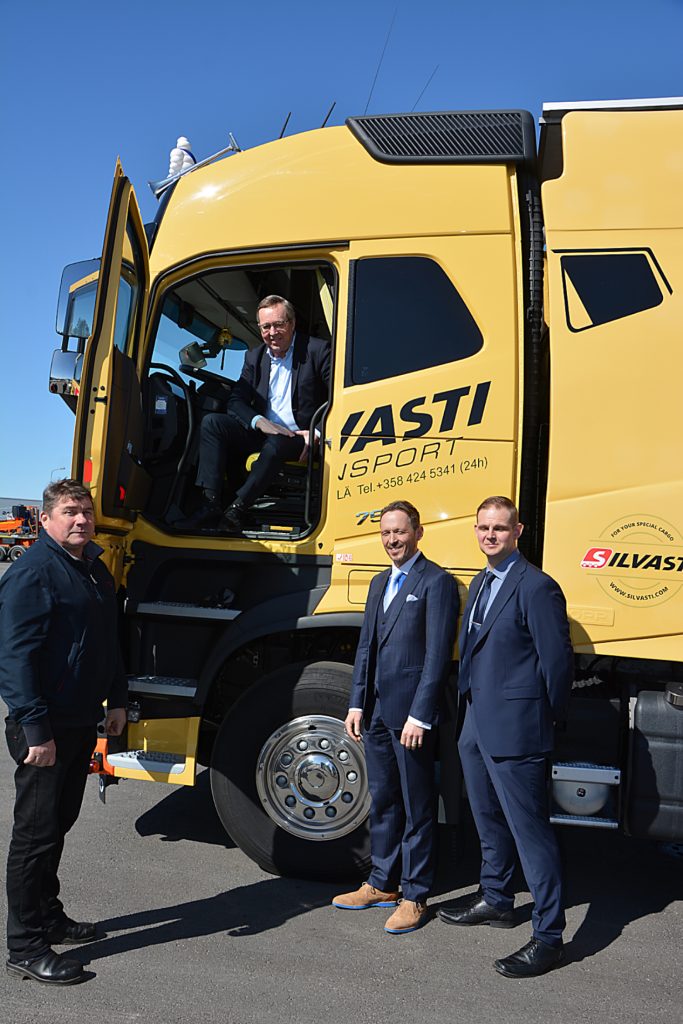 During the visit, the guests were introduced to Silvasti's operations with a company brand video, familiarization with the fleet, and presenting figures.

The main topics of discussion included the SIRE programme (sustainability, impact, responsibility, environment) Silvasti launched during the visit, speeding up the licensing process for wind power projects, the Minister's thoughts on the possibilities of manufacturing wind turbine blades in Finland, and the condition of the Finnish road network were the subject of discussion.
In addition to these, e.g., opportunities to adapt decommissioned peatlands to renewable energy, solar and wind farm were discussed.