Become a lifesaver?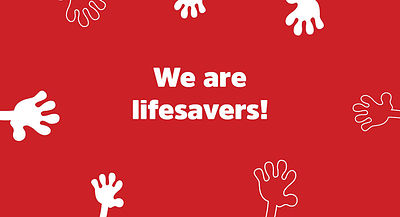 Transport company Ville Silvast has created a dedicated BloodGroup in the Red Cross Blood Service. This means that together we can give a helping hand and offer our assistance to patients in need of a blood transfusion. Around 40,000 patients need the help of blood donors every year, so help is absolutely essential!
We are now encouraging everyone, together with our own team, to take part in our blood donation campaign few times a year. By doing so, you can possibly even save lives. You can also do this in Denmark. More info in Bloddonorerne Danmark.
Most Finns can donate blood. The most commonly used medications such as blood pressure, cholesterol and mild antidepressants do not usually prevent blood donation. Blood donors must be healthy, aged between 18 and 70 and weigh at least 50 kilos. A new donor must be under 60 years old. A person aged 66 or over can donate blood if it is less than two years since their last donation.
If you have never donated blood before, you can check your suitability online (www.sovinkoluovuttajaksi.fi) or by calling the free donor helpline 0800 0 5801 (weekdays 8am-5pm).
To book an appointment for your nearest blood donor visit https://www.bloodservice.fi/blood-donation/services-for-blood-donors/book-an-appointment1, if you want to go as a small group you can book times in the same time slot or consecutively. Allow about an hour for your visit.
Complete a health questionnaire the day before or on the day of the donation at https://www.bloodservice.f. You can also fill in the questionnaire when you go to make the donation!
Remember to join our BloodGroup by mentioning the group name "Kuljetusliike Ville Silvasti" at the nurse interview. This way, every visit will automatically add to the balance of our group.
A group of at least four people will receive a taxi ride free of charge if required (max. 20 km/way, order the car yourself, taxi card at the reception).
As a reward for your valuable volunteer work, you will receive a nice Arabia drop-off mug when you ask for it after the donation is done.
Please take a moment after the donation to enjoy the refreshments and rest on site! These places often offer very good snacks. 🙂
You can also challenge your friends to donate blood and join our team! The BloodGroup is open to everyone and you can join by telling the nurse the name of the group (Kuljetusliike Ville Silvasti).
THANK YOU for helping!!!