Shipping operations keep growing at Silvasti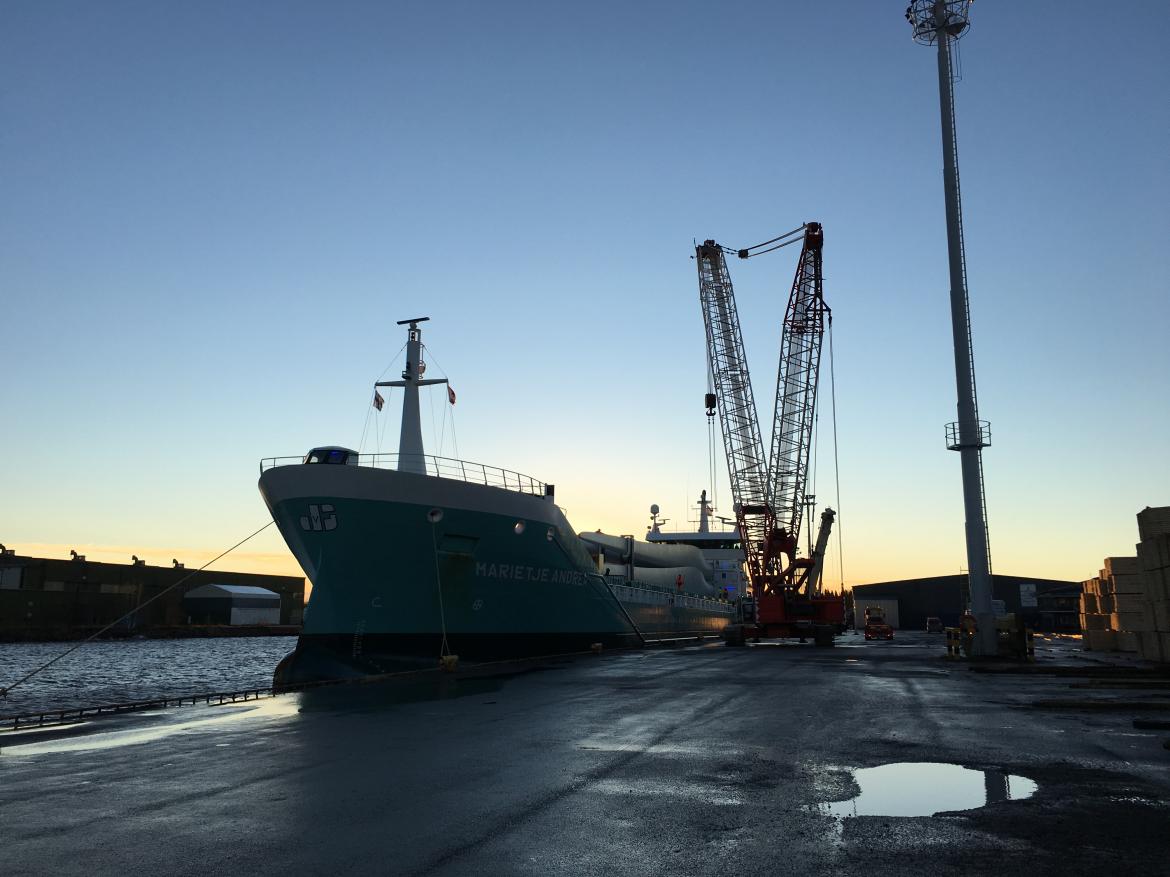 Shipping projects represent a constantly growing trend in Silvasti's operations. This is not a coincidence. Instead, it is the result of active efforts over recent years. The number of shipping projects has doubled each year for the last couple of years.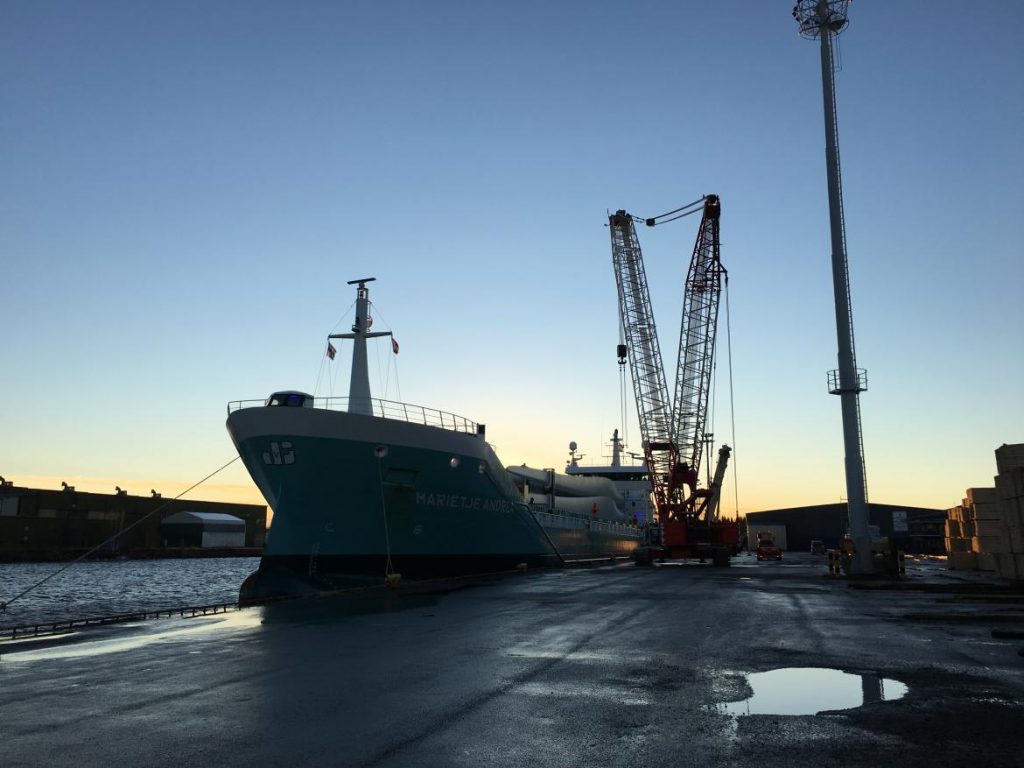 Silvasti's service covers everything from reservations to document production, transport supervision, unloading and land transport. A successful shipment requires careful planning. This is why you should get started well in advance.
Silvasti's shipping operations are led by Joakim Jensen from the company's chartering and port operations department. Jensen is well-experienced in the industry, and he has worked for Silvasti since 2013.
"Wind power-related transportation jobs are a major part of Silvasti's service, so they also involve plenty of shipping projects. Silvasti has a firm grip on moving heavy and large wind turbines," Jensen says.
The majority of traffic takes place between European ports, but Silvasti has also carried out shipping projects all the way to the Bahamas. There are reliable co-operation partners in almost every port to make the processes smooth. If a shipment is taken to a new port, necessary partners can be found within the company's extensive network.  
Joakim Jensen's tips for organising a successful shipment
What should a customer in need of shipping take into consideration when making an order?
Make sure that you have all the necessary information about the goods to be shipped and your desired transport schedule. Information regarding the dimensions, the weight, the schedule, any special requirements and whether or not the load can be shipped on the deck affects the planning of the shipment. When we have all the necessary information, you can be sure that the transport will be carried out properly. We are always available, and you can contact us at any time to check the status of your order.
How much should a customer reserve time for a shipping job?
It is always better to get things started well in advance. We recommend reserving approximately one month of time for long shipments such as those from China to Europe, but of course, we can also arrange a service in a shorter time span, if necessary. For shipments inside Europe, 1‒2 weeks is enough. A more generous delivery time generally means more affordable prices for the customer.
At what point should the customer contact Silvasti?
We recommend contacting us during the early stages of transport planning. In fact, you can contact us already during the product planning stage, if you are unsure about how the dimensions of the product will affect the transport costs. Sometimes, just a few centimetres of extra width, for example, may have a significant effect on the transport costs, and with our expertise, the costs can be kept at a minimum.
Our experience also enables us to offer our customers the smartest overall solution.
Are there any risks involved in shipping?
All transportation involves certain risks, and shipping is not an exception. The weather at sea may cause delays or, in the worst case, even accidents. Consequently, sea freight loads must be tied down carefully. We recommend always taking out out sea freight insurance as well. Silvasti manages risks by only co-operating with the most trustworthy shipping companies that fulfil the general requirements of shipping regulations.
What are the benefits of ordering the entire transportation project from one operator?
In this situation, the customer has one contact person who takes care of everything related to transporting the load. As our customer, you do not have to take care of transportation matters, as we will do everything for you and provide you with all the necessary information directly from Silvasti's designated contact person.