Silvasti is nominated at The ESTA Awards 2016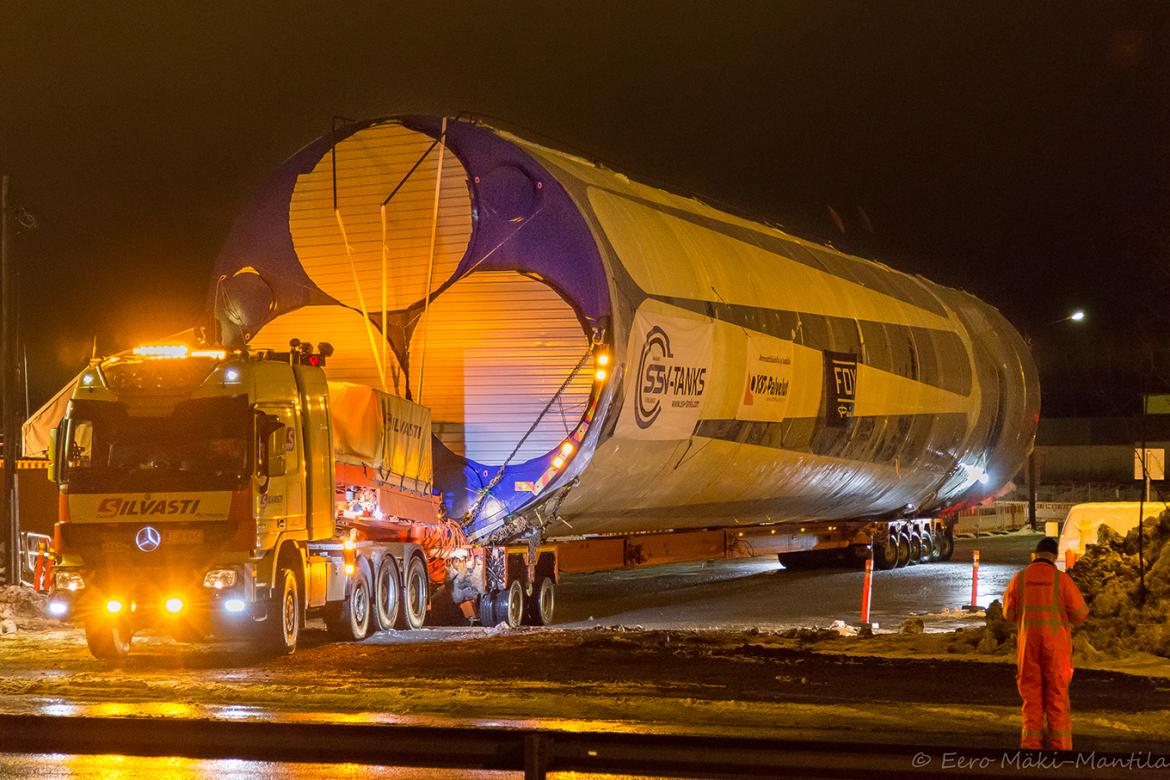 Silvasti is nominated at the ESTA Awards 2016 in the category; The best European special transport over 120t GCW.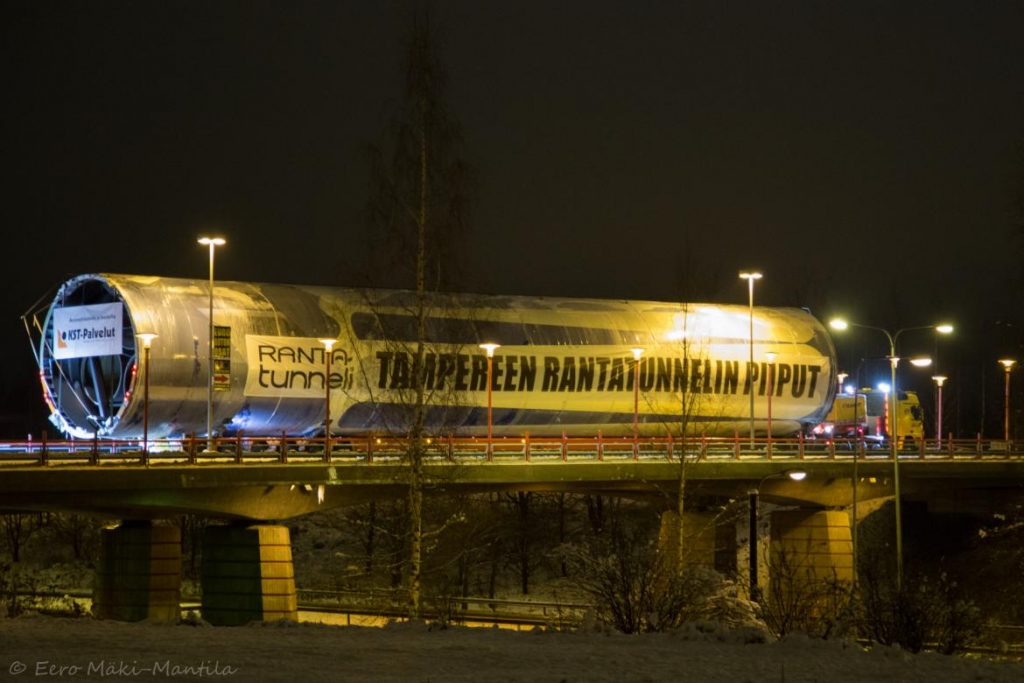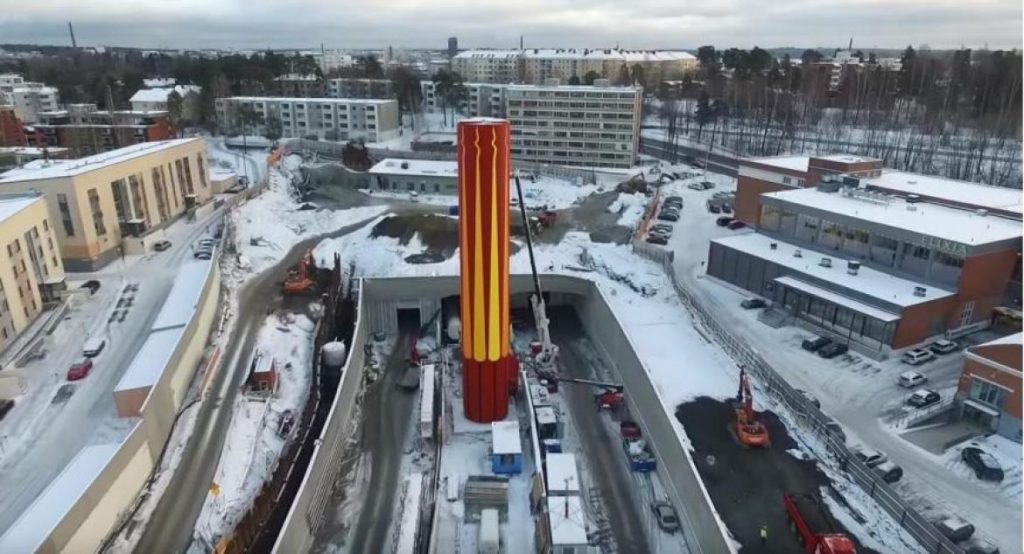 Silvasti is nominated in the ESTA Awards 2016 which will be held in Münich in 15th of April. The nominated transport was performed in November 2015. Silvasti transported 2 pcs of chimneys trough 300 km route with extreme dimensions and through extreme winter weather conditions.
Cargo: 2 pcs of chimneys, each 41,30 x 6,40 x 6,40 m / 88 ton
Total dimensions: 2 combinations, each ~52,00 x 6,40 x 7,40 m / 140 ton
In the beginning of the project, chimneys required several internal movements at manufacturing plant in order to get their unique paint job done in a separate paint shop building. The painting is designed by Jan-Erik Andersson and it performes Fire & Rain. The design won the competition organised by Tampere Art Museum.
Due to huge dimensions, both chimneys needed to be carried at the same time in order to minimize power line cuts and dismantling of street obstacles. Planning work was started several months before transport. From the first moment it was clear that every centimeter for the 300 kilometer route has to be measured with absolute precision. It was also known beforehand that transport will be executed during winter time so it?s crucial to be prepared for every surprise that the winter weather can cause along the way. With just over 400 km direct distance from the Arctic Circle the winter can be very unpredictable, therefore planning team had to be prepared for snow plowing, sanding, towing etc.
After persistent planning work and route surveying, Silvasti found a solution to make such road transport possible, despite several overhead power lines, bridges and other street obstacles. By finding a solution to transport chimneys in one piece provided significant advantages for the client by making chimney erection phase as cost-effective as possible. Transport in one piece was the only cost-effective way to get proper paint job done and also made final installation at tunnel site a lot faster.
One of the challenges were the weather conditions. During transport it was snowing heavily and temperatures were varying a lot. During the night this made the road surface icy and dangerously slippery. Sanding machines and towing trucks were needed in order to carry out the transport safely and in time. There was also a risk that heavy snowfall could add centimeters in total transport height. This had to be taken into consideration as well.
The route required a lot of power line cuts, lifting and dismantling of street obstacles and trafficsigns but in any case it was still possible. In order to make route available, Silvasti needed several days with crane trucks and pilot car staff to clear the way. In total, Silvasti staff needed to bypass total of 50 portals, and dismantle 11 overhead obstacles by cranes. In addition the project required traffic lights to be dismantled in 10 intersections. Also major power lines needed to be cut from power in 3 different locations.
After 50 portals, 3 power lines, 10 traffic light equipped intersections, the chimneys arrived to their final destination – both just right on schedule. By making such transport possible, construction site saved days of work compared to the solution where chimneys would have been erected piece by piece at site. This would have required a lot of resources to be mobilized to construction site – both technically and artistically.
Silvasti is competing in this category with other spectacular transportations and Silvasti wishes best luck for every competitor. The winner will be named in the ESTA gala event 15th of April.