Silvasti enters the Norwegian market at full speed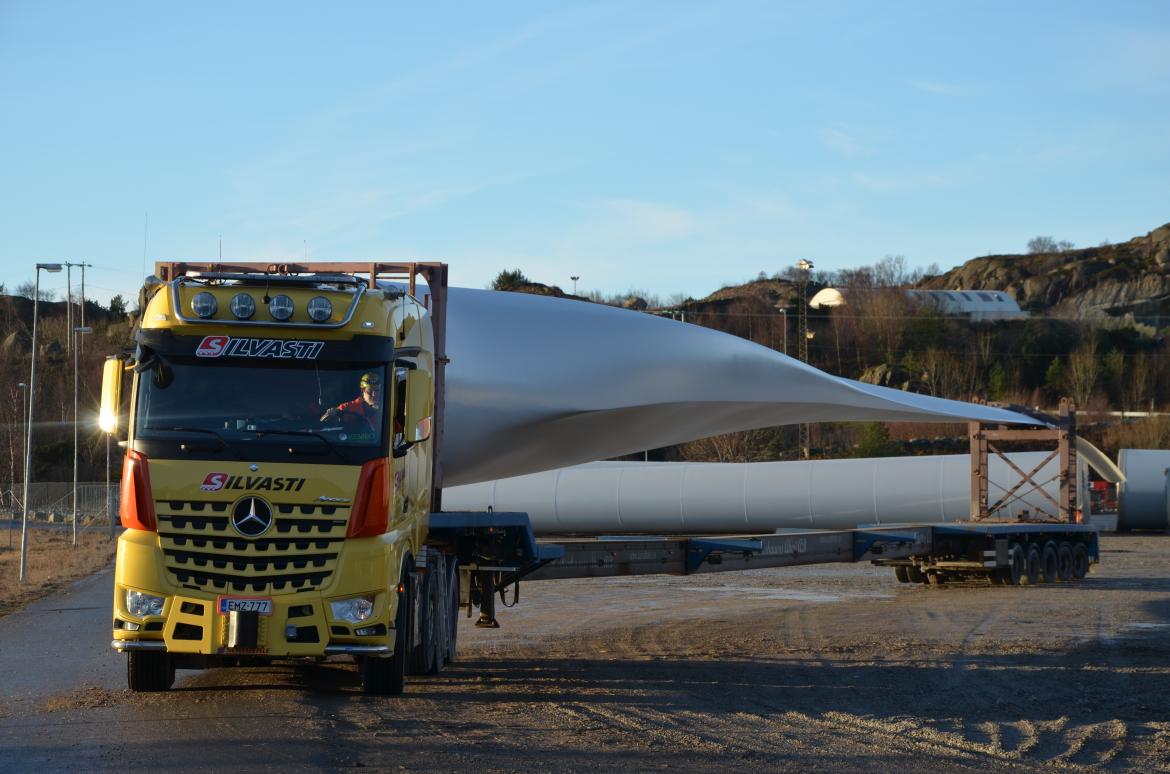 Transport Company Ville Silvasti Ltd was given the honour of transporting the wind turbines to Norway's largest wind farm.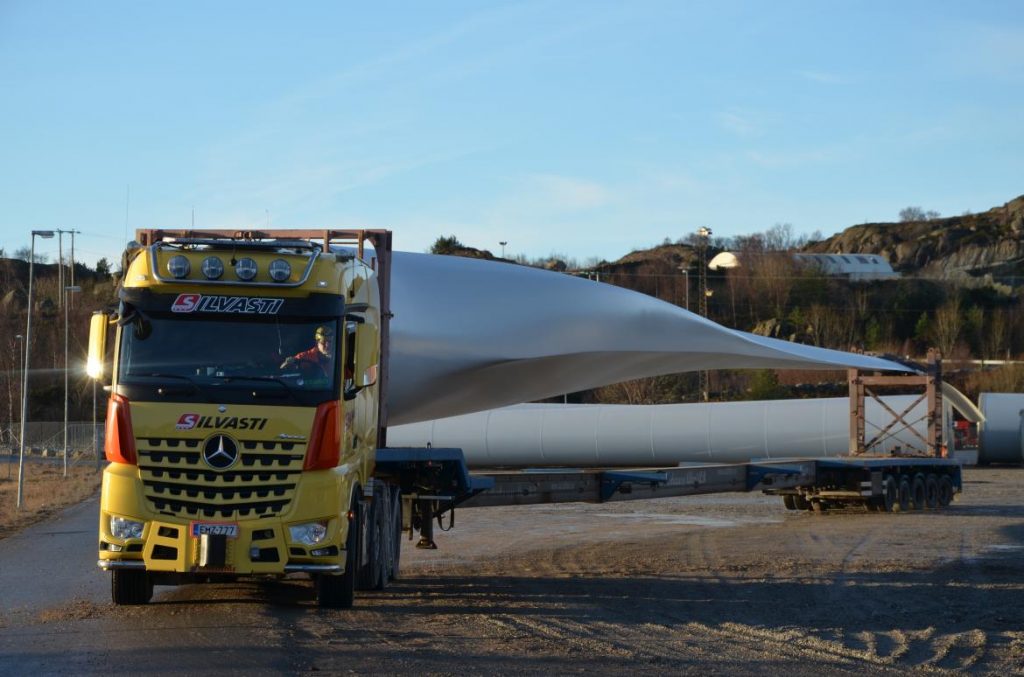 Norway's largest wind farm, to include 50 wind turbines, is currently under construction in Southern Norway. Transport Company Ville Silvasti Ltd is responsible for transports to the construction site and furthermore Silvasti takes care of the cargo handlings and storing. The wind farm, known as Tellenes, is located in Rogaland county in southwest Norway, in the municipalities of Sokndal and Lund.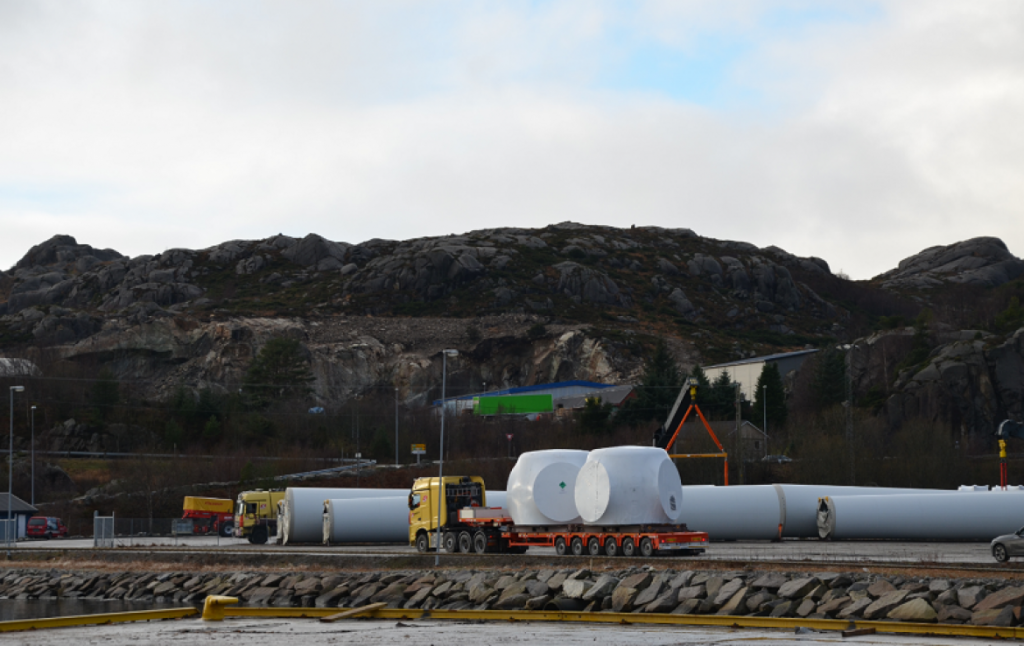 New office in Norway
The project is a major individual entity for Transport Company Ville Silvasti Ltd. The transport company has built up years of experience transporting hundreds of wind turbines, but this 50-turbine project is currently also Silvasti's largest individual project.
The new project led to Silvasti opening a new office in Norway. Over the years, Silvasti has operated a large number of special transport services in Norway, and Silvasti now has offices in Finland, Sweden, Denmark, Germany, Russia and Norway.
At the beginning of January 2017, the transport company invested in a lot of new equipment for Norway and delivered existing equipment from Finland to Norway. Finnish drivers and project engineers also went to work in Norway.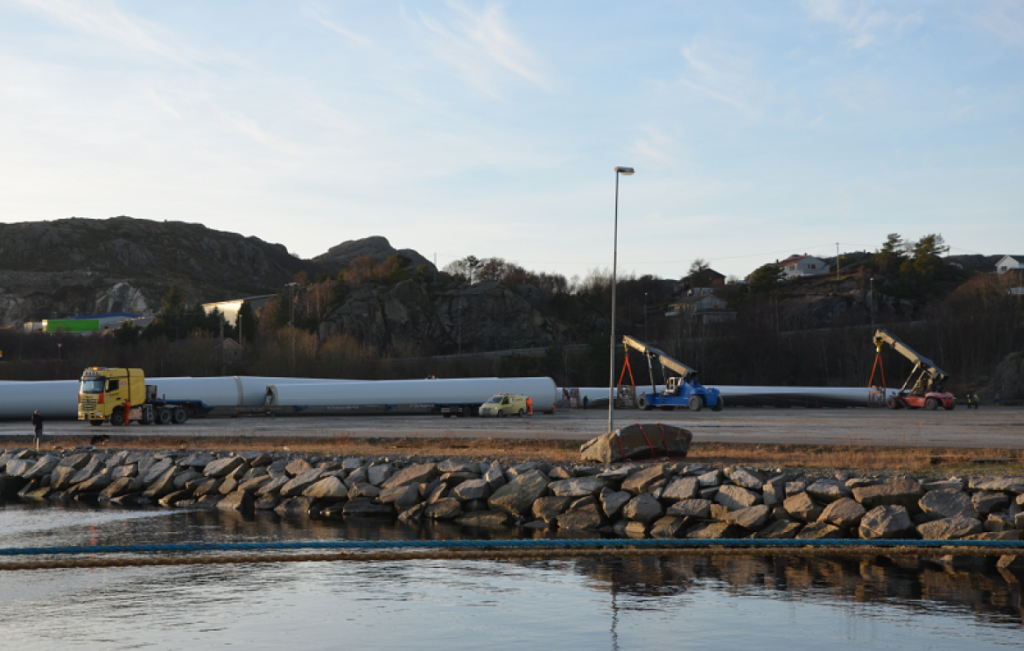 Project backed by Google
Work to build the wind farm's foundations began in summer 2016 and transport will be carried out in spring and summer 2017. The wind farm is due for completion in autumn 2017.
The 50-turbine project is significant for Norway as it will become the largest of Norway's wind farms. The total annual energy output of the wind turbines will be approximately 520 GWh, which can cover the annual electricity consumption of 25,000-30,000 Norwegian households.
Siemens is supplying the wind turbines for Tellenes and Google will buy the energy. When the project is complete, it will provide Google with renewable energy for 12 years to power its European data centres. Wind farm developers Zephyr and Norsk Vind Energi are also involved in the project, which is being financed by BlackRock.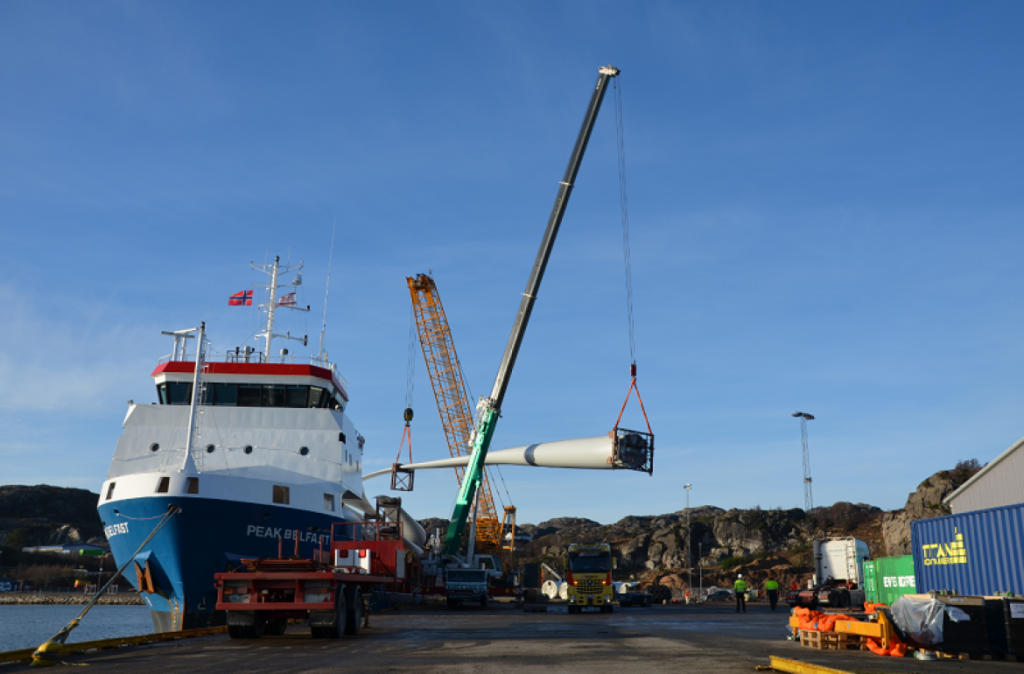 Silvasti has transported thousands of wind turbine components
From its foundation up until 2016, Silvasti had carried out more than 50 wind power projects and transported hundreds of wind turbines. One wind turbine usually includes a number of items of such size that special transport is required. These items may number under ten in some cases, while other wind turbines have more than ten. Each project may involve dozens of wind turbines. As such, Silvasti has built up experience in transporting thousands of wind turbine components.
The components of wind turbines can vary enormously depending on the manufacturer and model, but the 3.2-megawatt turbines being erected in Norway have diameters of up to 113 metres, so one blade is 55.5 metres long.
The terrain in Norway, which features mountains, low bridges and tunnels, is not the easiest to navigate, so the routes will be investigated well in advance of the start of the project.
The first transport operations began in week 4 of 2017.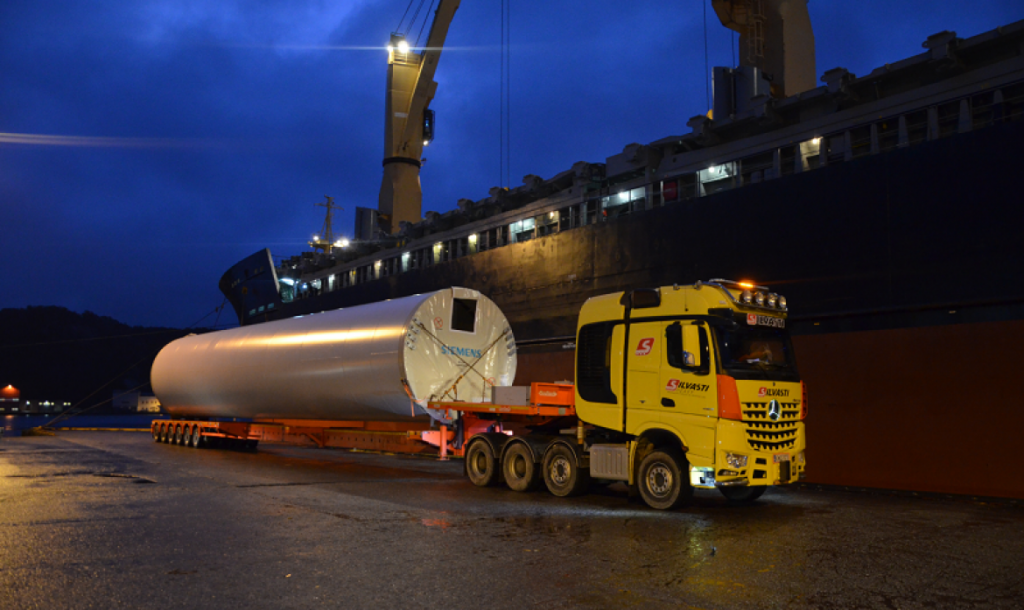 Sources: (25.1.2017)
http://www.siemens.com/press/en/pressrelease/?press=/en/pressrelease/2016/windpower-renewables/pr2016070337wpen.htm&content%5b%5d=WP
http://www.vindenergi.no/vp-tellenes-eng
http://www.vindenergi.no/nyheter-eng
http://www.vindenergi.no/nyheter-googleinninorskfornybarsatsing-eng