Silvasti hauls turbine parts for the riga hydroelectric power plant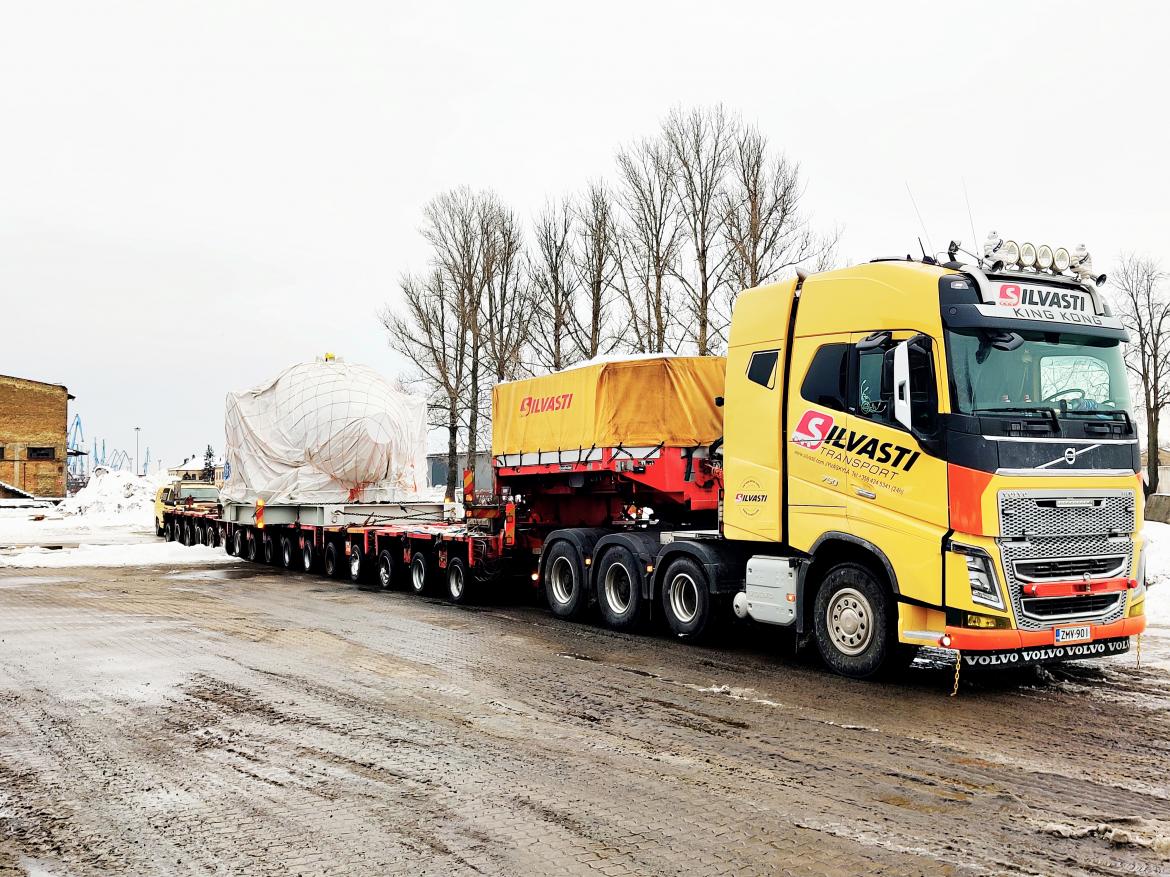 Running across Latvia, the Daugava river passes through three hydroelectric power plants before flowing into the Baltic Sea. The westernmost of them is the Riga power plant, 15 km upstream of the capital. Built in the 1970s, its six generators have a total capacity of over 400 megawatts.
A few years ago, as the planned lifetime of the power plant's components was approaching, the electricity company Latvenergo launched a EUR 100 million renewal project to replace the generators and turbines one by one.
Some of the largest parts are the runner hubs that weigh 147 tonnes, with transport dimensions of 460 cm (width) and 390 cm (height). From the start, Silvasti was a natural choice for our local partner SIA Ultima for hauling the hubs from the port of Riga to the power plant. February 2021 saw the transportation of the sixth runner hub.
At the Riga power plant, the cramped spaces pose an extra challenge: the entrance door to the hall had only 1,5 cm from each side of load, and the 16-axle modular trailer has to be reversed underneath the rotor and between its support legs at the unloading spot. It is a centimeter-precision task that requires absolutely seamless co-operation between the driver and the steering man steering the trailer from behind. For that reason, the same trusted driver has been behind the wheel of the Silvasti truck in each case. As before, the sixth transport was completed without difficulty.
See video of the transportation here.