Safety highlighted as the main theme of new driver orientation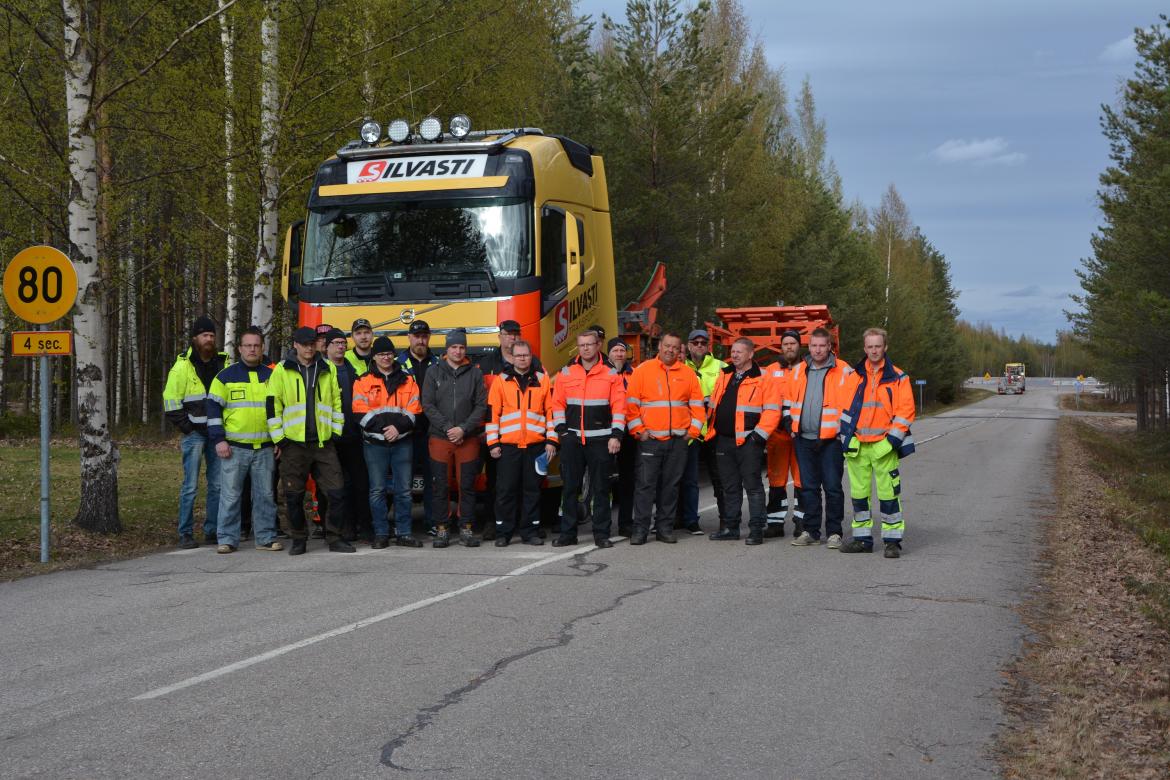 At the start of May, Silvasti recruited 20 new drivers to carry out special transports involving the delivery of wind turbine components to construction sites in Sweden and Norway. Their careers at Silvasti kicked off with a two-day orientation period at the Jyvässeutu driving training track in Lievestuore, Finland.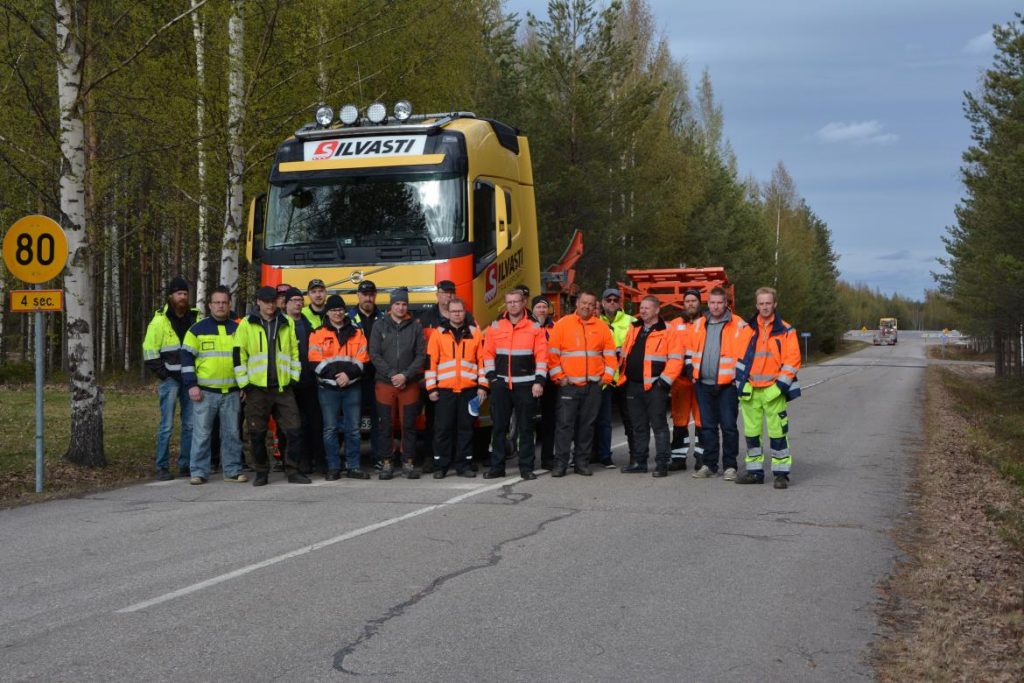 For the two-day training period, the new drivers were organised into groups to complete five training checkpoints. Four of these were focused on the operation and driving of different Silvasti trailers, while the fifth, theory-oriented checkpoint covered general matters and the use of the LogiApps ERP and transport management system, among other things.
"The new drivers commented that it was nice to participate in orientation, as this type of initial training is not always provided in our industry. At worst, new drivers are only given a set of keys and pointed to a vehicle. The new drivers raised plenty of concrete questions related to everyday work, especially concerning our equipment. It was great to be able to answer these questions before the drivers get to work," says Transport Manager Esa Liikanen, who handled the recruitment.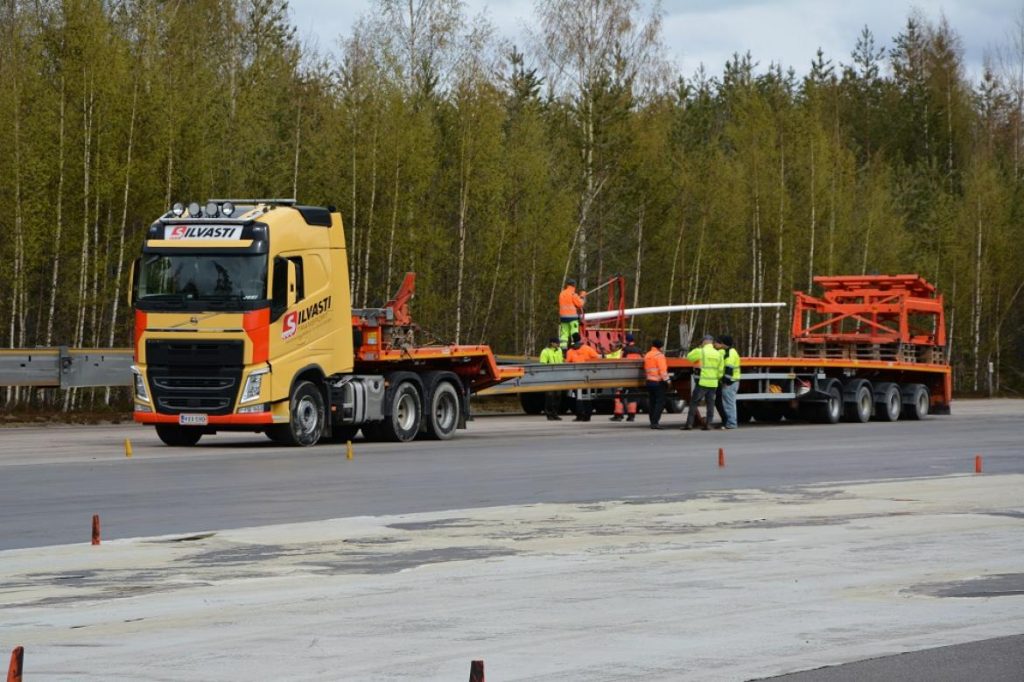 Minimising injuries and equipment breakdowns
In only a few weeks, the new drivers will head over to wind power construction sites in Norway and Sweden. In preparation for this, the drivers were briefed on the safety instructions of wind power projects at the theory-oriented checkpoint during orientation, and safety issues were also covered at the other checkpoints focusing on equipment.
"The orientation was organised first and foremost from the perspective of occupational safety, primarily to prevent personnel injuries, but also to avoid equipment breakdowns. A breakdown in the middle of the Swedish or Norwegian wilderness can cause significant project delays and expenses, which we naturally wish to avoid," Liikanen says.
The amount of information covered during the two-day orientation was vast, but Liikanen believes that the new drivers will be able to adapt well to the everyday routine of a special transport driver.
"I'll admit that there was tension in the air on the first morning, the atmosphere was solemn like a church assembly. But by the first break, people had loosened up and started chatting. We were left with a very positive impression of the orientation period and our new employees, and the Jyvässeutu driving training track proved more than ideal for the event," Liikanen describes.