Post-pandemic bustle at Breakbulk Europe 2022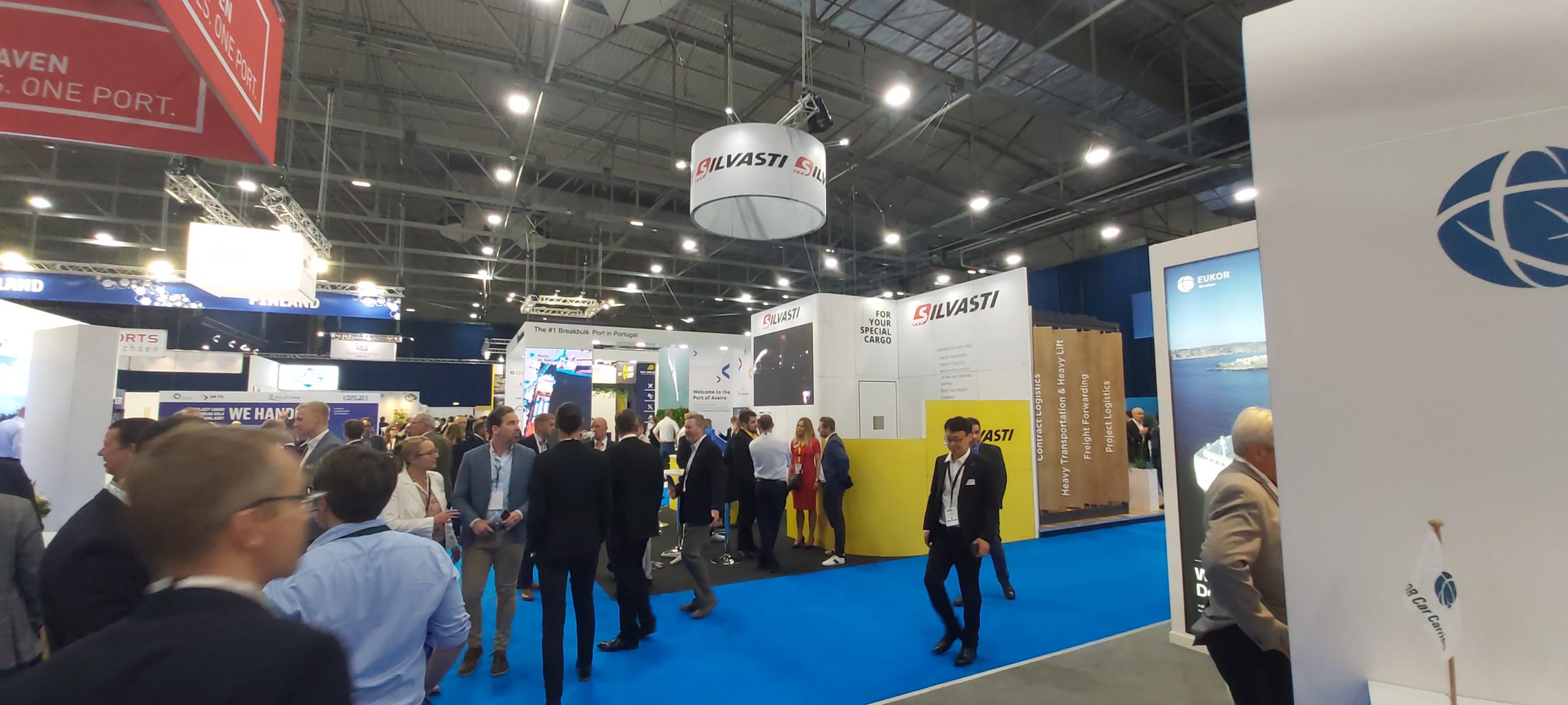 The city of Rotterdam, home to Europe's largest port, was a natural choice to host Breakbulk Europe, the world's largest professional event in project logistics in May 2022, after a couple of years of Covid-related pause. Silvasti was naturally on board.
Breakbulk was originally an American concept. The first event in 1990 in Houston, Texas, drew some 100 participants. Growing year by year, the event began to attract industry professionals from across North and South America. In the 2000s, the successful concept expanded to Europe. The first Breakbulk Europe was held in Antwerp in 2006, and 2015 saw the launch of Breakbulk Middle East.
Breakbulk Europe soon grew to be the largest global event in the industry. Every spring, it brings together thousands of shipping, freight forwarding, heavy hauler, and project cargo professionals and businesses from more than 120 countries for three intensive days. Silvasti has been a regular exhibitor at Breakbulk for a dozen years.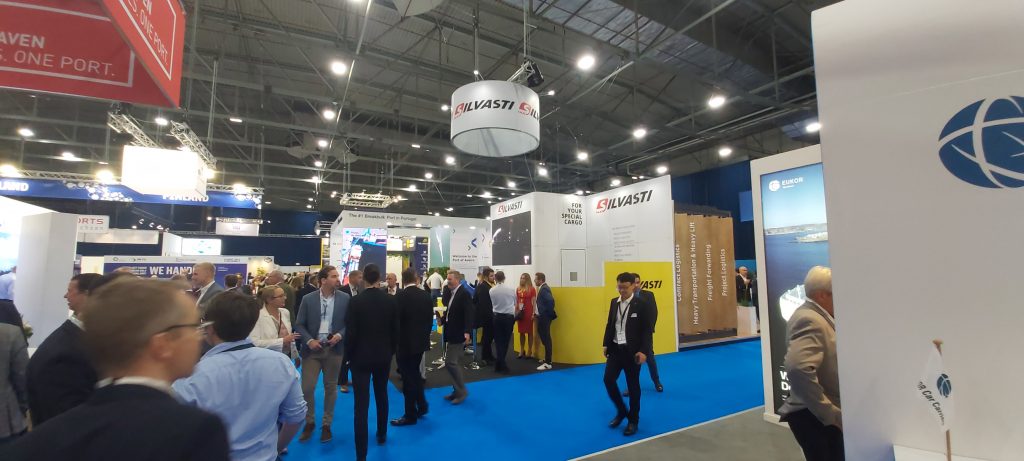 After a two-year break caused by the pandemic, anticipation was even higher than usual in May 2022 when the doors to Breakbulk Europe opened at the Rotterdam Ahoy arena. For the Silvasti team, it was also the first opportunity in a long time to meet their contacts from all over Europe.
"Breakbulk is an important event for Silvasti because it attracts a lot of customers, both logistics buyers and logistics companies. Project logistics is all about networking. In addition to the main contractor, you have several companies in different parts of the chain, sometimes as subcontractors, sometimes as customers. It is important for us to keep in touch with all the various parties in the logistics network," explains Lauri Riipinen, Silvasti CEO.
This time the Silvasti team was larger than usual, as the company wanted to showcase its entire service portfolio from wind power to other special and heavy transports. The team included representatives from capacity planning and traffic operation.
"In the heavy haul sector, we are already well known in Finland, but for the rest of Europe, there's room to raise our profile on that side. A key theme at Breakbulk was to promote our heavy cargo expertise in Denmark and Poland, which allows us to serve customers in Germany too. For some customers this actually came as a surprise," Lauri says.
The post-pandemic feeling of relief was tangible in many ways at Breakbulk. "There was a strong drive to network. Many contacted us in advance, and we had loads of visitors at the Silvasti stand. We met key contacts across the industry and got a host of new leads, inquiries and even orders. We successfully spread the message about the wide range of services we can now provide in Europe," says a satisfied Lauri.
Being a trade fair exhibitor is an intensive business. Sometimes you entertain stakeholders until the small hours, but you can also network in a whole different way. That's what Silvasti did: as the second day dawned, an early bird delegation was ready at 7.30 am at the starting line of the Business Run, the entry fees of which were donated in full to charity.