When it comes to the safety of the people and the environment, there can be no compromises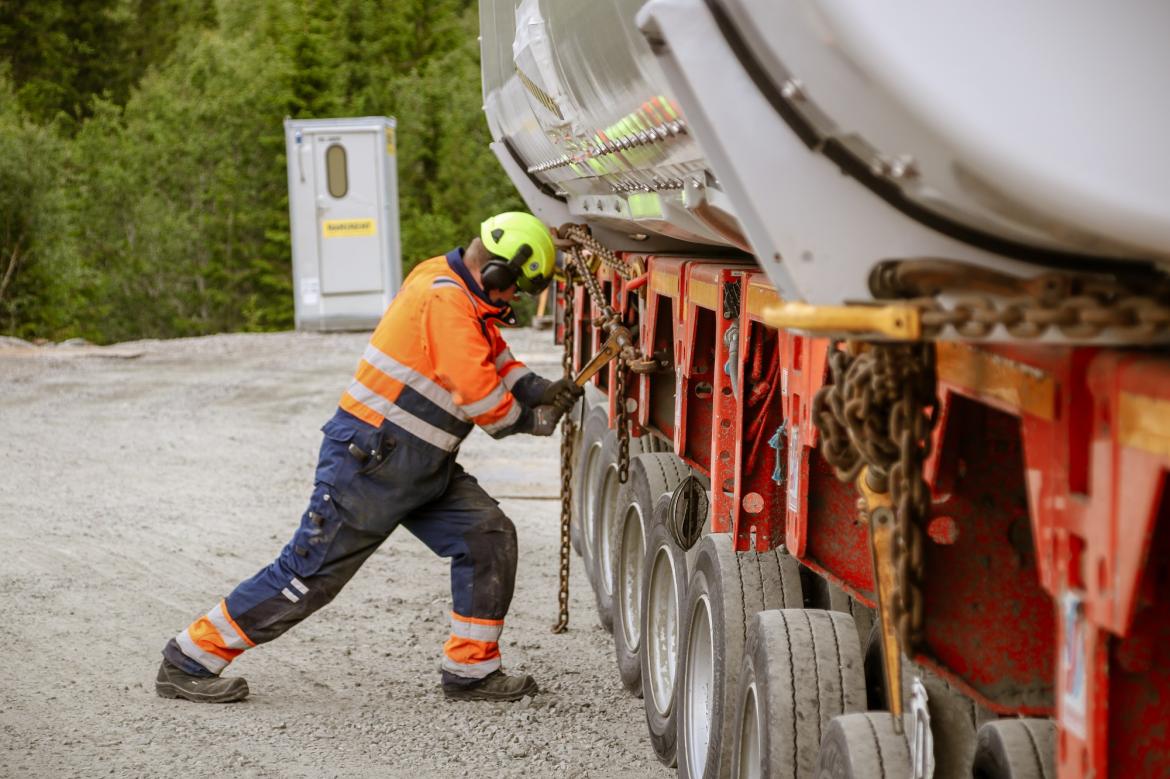 Increased load sizes add a multitude of safety and environmental risks related to special transports. The turbine blades delivered to the Roan wind farm worksite in Norway by Silvasti measured 57 m in length, whereas a decade ago, such blades would fall in the 30 m range. The increasing component sizes and demanding transport conditions create a challenging equation that demands specialised know-how in safety and risk management.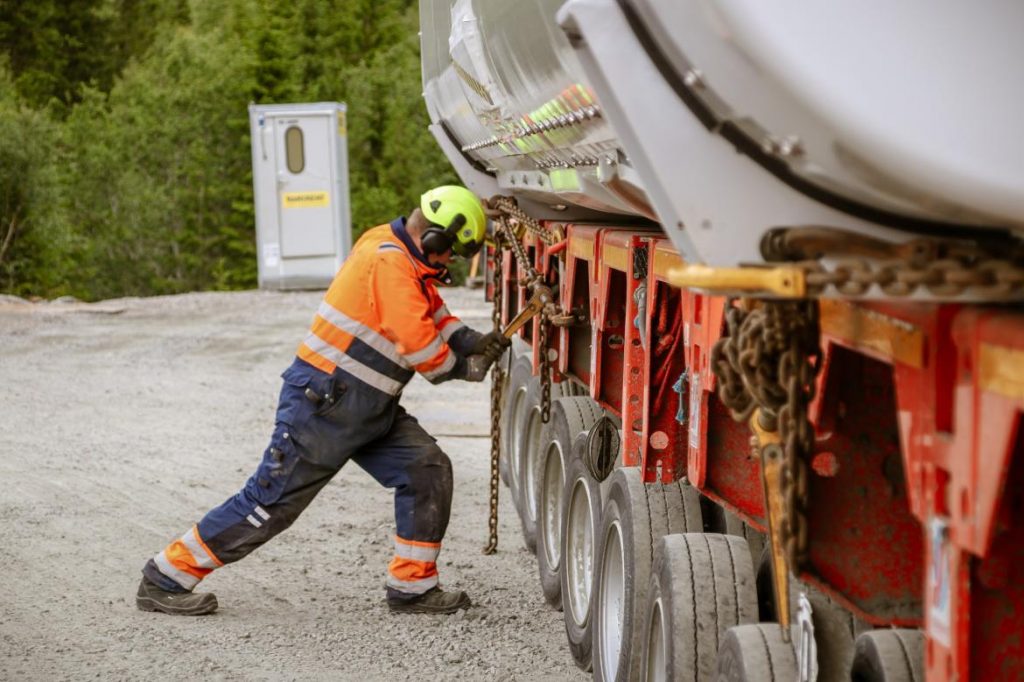 As a leading operator in the special transport industry, Silvasti is now aiming to be a pioneer in health, safety and environmental (HSE) matters as well. Co-operating closely with customers and their customers requires unified approaches and safety-related practices, as well as absolute commitment.
At its simplest, HSE refers to a business' practices and processes designed to ensure that its operations do not cause any damage to people or the environment. Today, customers require that the transport company takes care of safety and the environment. For example, when carrying out large wind power transports, the company must be able to take care of the safety of everyone on the road.
"At Silvasti, we aim for a zero-tolerance policy when it comes to accidents. We strive to maintain a safe and healthy work environment for our employees, our customers and the environment. No job is so urgent that we can't find the time to carry out each phase with absolute safety. Our goal is always to cause no damage to the transported items and as little damage to the environment as possible," says QHSE Manager Marcin Skawinski.
Project documentation and risk management are at the heart of HSE work
Special transports involve both external and internal risks. These include but are not limited to traffic accidents, chemical or toxic spills, thefts, technical failures, fires, ergonomic risks and mental stress. Silvasti's safety plan guides the employees' actions whenever accidents occur. Every employee is trained to act in accordance with the safety instructions in case of an accident.
In the past, quality was evaluated based mainly on timely deliveries, customer complaints and undamaged loads. Today, the emphasis is on the management and anticipation of safety-related and environmental risks. An increasingly large portion of special transport project management is related to HSE matters, such as risk evaluations and accurate work phase documentation. Consequently, accurate documentation and its proactive development in changing worksite conditions are a central part of strategically sound HSE management.
"We utilise the possibilities of digitalisation in the development of Silvasti's HSE management system and in the training of our personnel, as well as in our safety communications. Our goal for the near future is that every Silvasti employee has a certificate in health, safety and environmental matters," says Deputy Chief Executive Officer Jani Liimatainen.
"It's not enough that we follow Silvasti's own HSE standards. We must also adhere to country-specific safety and environmental standards and operate in accordance with our customers' safety processes – preferably in a proactive manner," continues Liimatainen, explaining the requirements of HSE work.
HSE means continuous learning and development
Silvasti's worksite managers have begun to hold regular HSE meetings at their worksites. These meetings deal with weekly selected work safety topics, whereas performance meetings involve evaluating the results of each week from the perspective of safety.
Constantly increasing transport sizes also increase various risks, such as the likelihood of equipment failures. In turn, this increases risks to other people on the road. Regular, periodic equipment maintenance operations are designed to prevent failures and their resulting negative effects on other traffic.
"All accidents, including near misses, are analysed and processed in order to avoid dangerous situations in the future. Regular and constant reporting from the worksite is very important to the development of safety, as everyday work is the most central starting point for developing HSE practices," says Project Manager Kimmo Saukkonen from Silvasti.
Work safety is created together
Silvasti's most important resource is the company's knowledgeable and experienced personnel. At Silvasti, work safety is a responsibility shared by all. The personnel work as a team in which everyone has an important role in guaranteeing their own safety, as well as that of others.
"We want to encourage our people to communicate openly and maintain a positive work environment. When carrying out special transports, it's very important to be able to trust that your colleagues are taking care of their duties without compromising safety," emphasises Marcin Skawinski.
Maintaining a safe work environment that supports well-being is an important part of taking care of work safety. At Silvasti, this means having up-to-date and ergonomic transport equipment. Today, all of Silvasti's vehicles feature a GPS locator to increase safety and make organising transports easier. Thanks to the hydraulic and automated lifting equipment used at worksites, no one needs to use physical force to carry out their work.
"The planning, the systems and the equipment are all important, of course, but the most important aspect is the employees' know-how and motivation to contribute to work safety," confirms Jani Liimatainen.
*Health, Safety & Environment