Silvasti goes way back with the World Rally Champion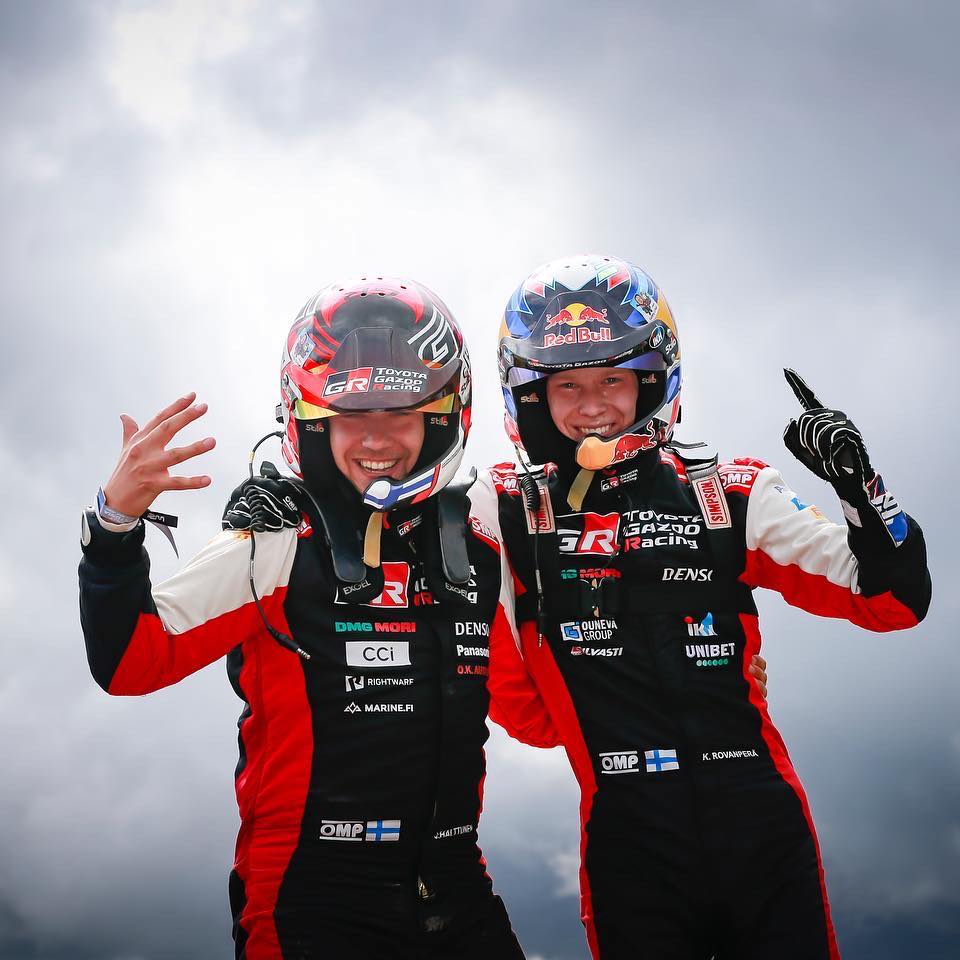 The excited anticipation of the Finnish rally fans ended in jubilation early on Sunday morning 2 October 2022, when Kalle Rovanperä won the New Zealand event of the World Rally Championship. It meant that Kalle would take the World title at the age of 22, the youngest driver ever. Even as a small boy, Kalle was a regular face at Ville Silvasti's farm in Kangashäkki in Central Finland.
Kalle's father Harri Rovanperä is himself a renowned and accomplished rally driver, who finished fifth in the World Championship in 2001. Around the same time, Ville Silvasti was also starting his rallying career in the Historic class behind the wheel of a Porsche 911.
Ville's father Jukka was also a hobby rally driver, and at Jukka's request Harri Rovanperä, who lived with his family in Puuppola some twenty kilometres away, dropped by to watch some of Ville's test drives at Kangashäkki with a professional eye.
Born at the turn of the millennium, Kalle grew up hooked on motorsport from an early age. In primary school, he was fascinated by everything: ATVs, snowmobiles, motorcycles- and, of course, rally cars. To a degree, he could try his hand at driving on the family grounds, but there was a need for a longer test track. It occurred to Harri that Silvasti's property might be the place: if you just blocked a couple of minor backroads, you could test safely on a proper road.
When Kalle was 8-10 years old, father and son Rovanperä visited Kangashäkki several times, with Ville's permission, to get a feel for rallying, both on ice and on summer roads. Kalle was very independent at the wheel from day one.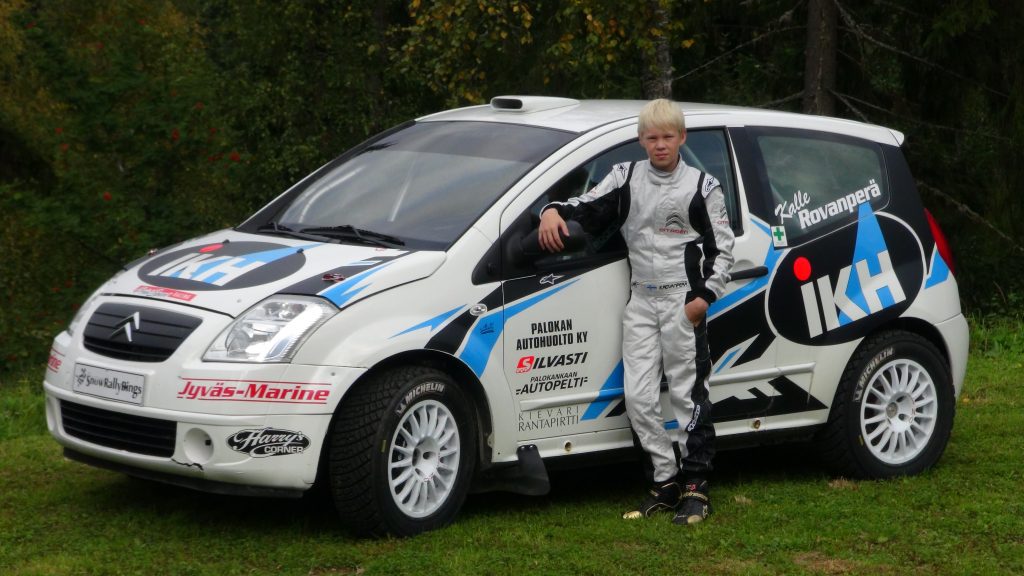 "Kalle learned to drive on his own. Other than showing him a few tweaks, he wasn't interested in asking questions or hearing my advice. It was all about driving and getting experience. I let him do his own thing," says Harri.
Kalle's skills grew at a rapid pace, and as early as 2015 he was successfully racing in Latvia in the R2 rally class – as Latvia did not require drivers to have a licence. Ville Silvasti had been following the youngster's progress all along.
"During some test period in the woods, Ville mentioned that he might be interested in starting some kind of cooperation with Kalle," Harri recalls. Soon enough, Kalle's Škoda and his driving suit were sporting the Silvasti logo. The official sponsorship deal, announced in 2017, has brought mutual benefits and visibility. Kalle was also starring in Silvasti's humorous brand video in the spring of 2021. See the video here.
"During WRC races, the Silvasti crew is nailed to the tv screen. It's great to be able to follow such a success story up close. At Rally Finland, which takes place around our hometown Jyväskylä, we have our own VIP area. IT's always been the highlight of the evening for both customers and staff when Kalle speeds by," says Silvasti's Marketing Coordinator Heidi Lehtonen.
The fresh World Rally Champion is now getting plenty of buzz around the world. Kalle will be visiting Finland on 16 December to attend a celebration held in his and co-driver Jonne Halttunen's honour in Jyväskylä. After Christmas, it's finally time for a breather before the new season begins. Even the holidays will likely involve some motorsport: "He'll probably pack up his snowmobile and head for Lapland with his friends. Speeding in the snow is good for the soul," Harri smiles.
Silvasti has been truly happy about the journey together with Kalle towards the top of the rallying world! The journey together took years and even if Silvasti is not sponsoring Kalle after the season 2022, we wish Kalle the very best in his amazing career and a long string of championships!