2 pcs of 227 tn transformers to Loviisa NPP
Year of Publication:
Categories:
Jacking and skidding

|

Route and project planning

|

Special transport

|
In May 2016 Silvasti delivered two heavy transformers from Loviisa harbour to Nuclear Power Plant in Loviisa. Each transformer weighed 227 tons and the combination gross weight was up to 323 tons.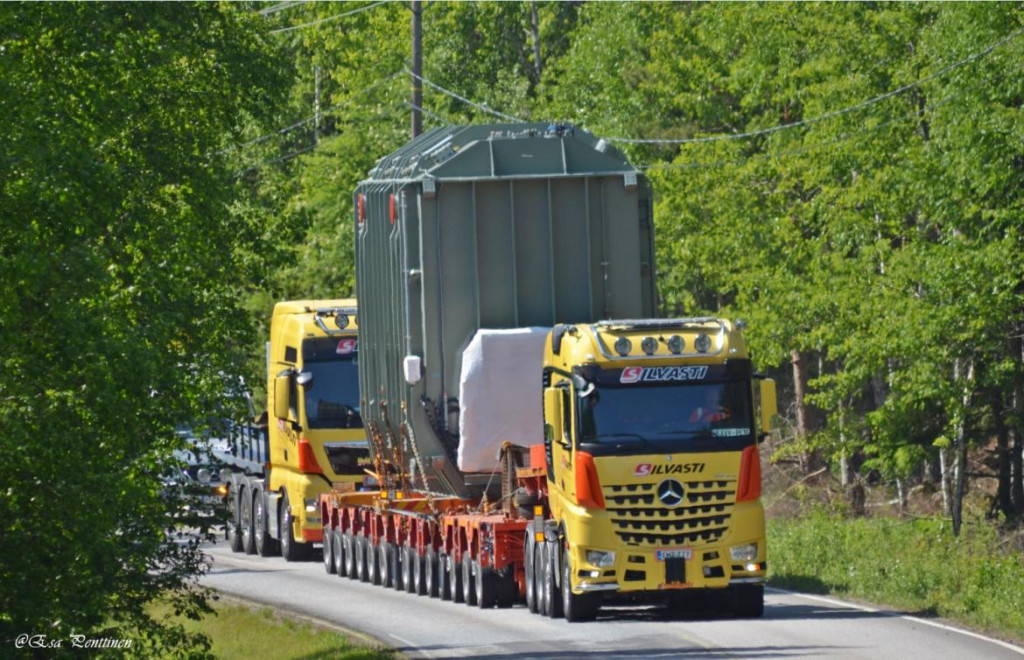 The route was approximately 20 km to one direction and transformers were transported one after another.
Transformers were transported with 14-axle modular trailer and also pushing truck was needed.
Before the delivery the project group went through the risk analysis, so that everyone involved knew the risks and how to avoid them. En route had to be taken off some traffic signs and make some other arrangements, e.g. soil research had to be made before and after the transportations, because of the heavy weight of the transport.
Transport was completed safely and on time!