Silvasti delivered another 290 tn transformer in Southern Finland
Year of Publication:
Categories:
Only few weeks after first main transformer delivery Silvasti transported another 290 tn transformer in Helsinki region at Southern Finland.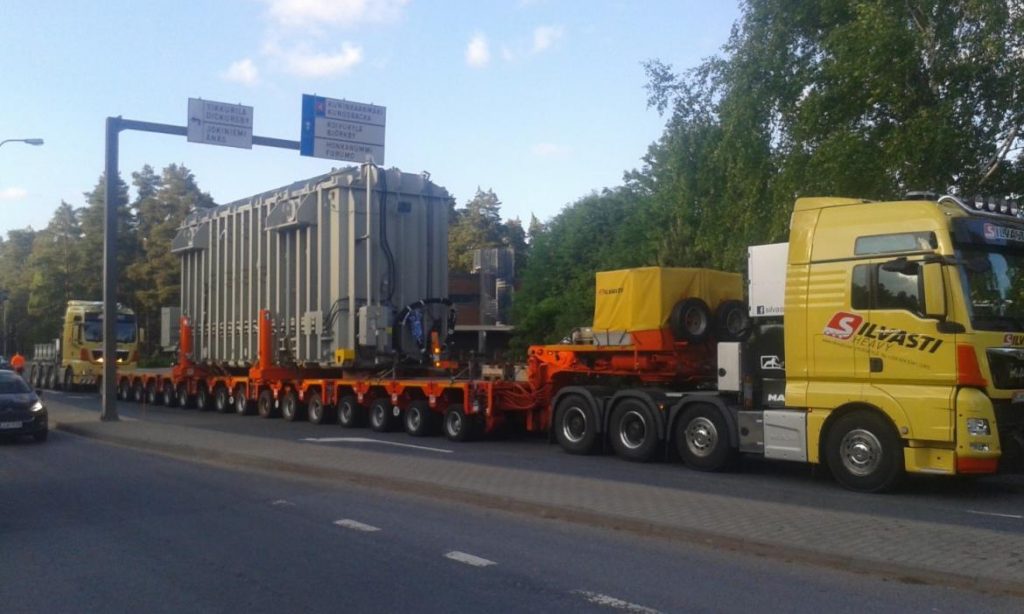 Like the first transformer delivery, also this project was due to extreme weight a combined transport project with road and rail transportations with reloading operations included. However the delivery place was different this time.
Transformer was shipped to Port of Vuosaari in Helsinki, Finland by early June, where it was discharged onto Silvasti's modular trailer. Transformer was moved and transshipped onto heavy railcar. Chartering and arranging of railway transport together with reloading operations were included to Silvasti's scope of supply as well as unloading and placing onto final position at substation. All reloadings were completed by using Silvasti's customized jacking and skidding equipment.
Almost 10 km long road transport included driving a part with driving against the traffic in motorway, one of the busiest highways in Finland. Traffic police supported safe proceeding by closing the motorway during transport for totally 30 minutes.
Scheduling plays very important role especially in this project, as the special transportations by railways need to be scheduled accurately, as well as the road transportation part in this case.
Transformer was delivered successfully and on time to its final destination.