6m wide pressure vessel from Estonia to Finland
Year of Publication:
Categories:
Project logistics

|

Shipping

|

Special transport

|
Silvasti transported one of the largest, if not largest special transport from Estonia to Finland in July 2016. A huge pressure vessel was transported to Äänekoski, over 400 km by road.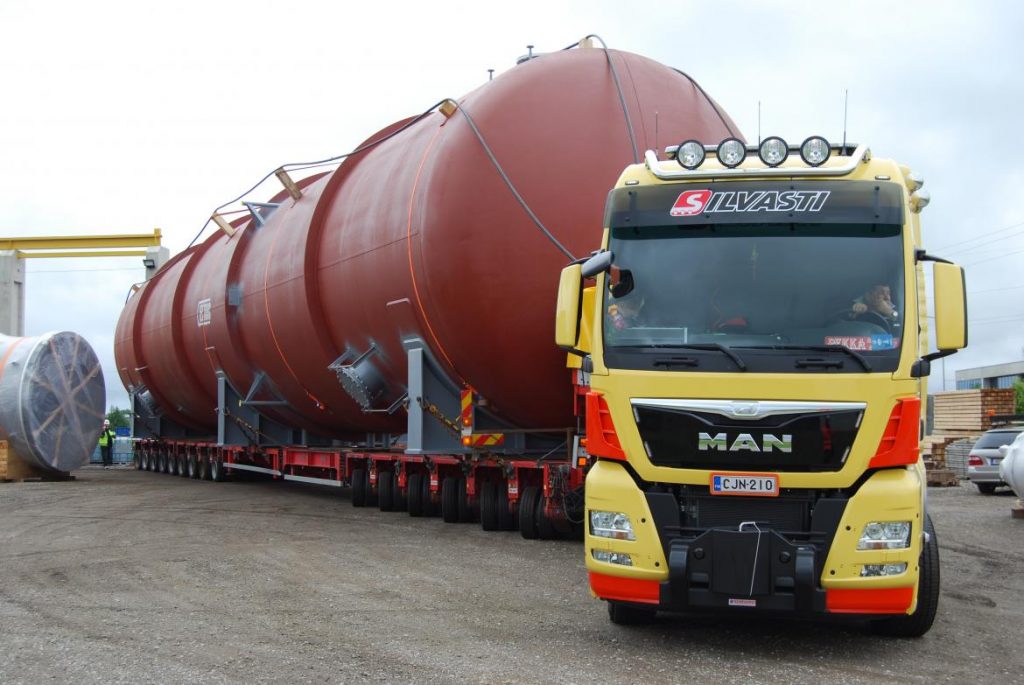 The total weight of the combination was 206 tons. Pressure vessel itself weighed over 136 tons and length was 31 m, width 6,0 m and height 6,3 m.