Transportation of two large water containers
Year of Publication:
Categories:
Route and project planning

|

Special transport

|
Silvasti carried out the transportation of two large water containers from Saarijärvi in Central Finland to Kerava.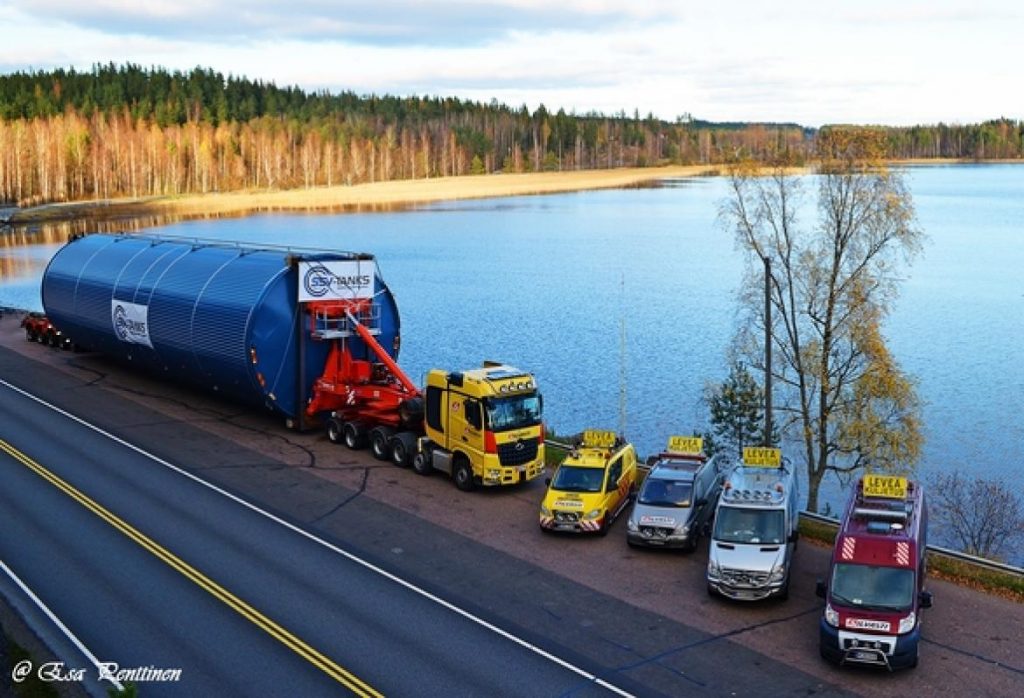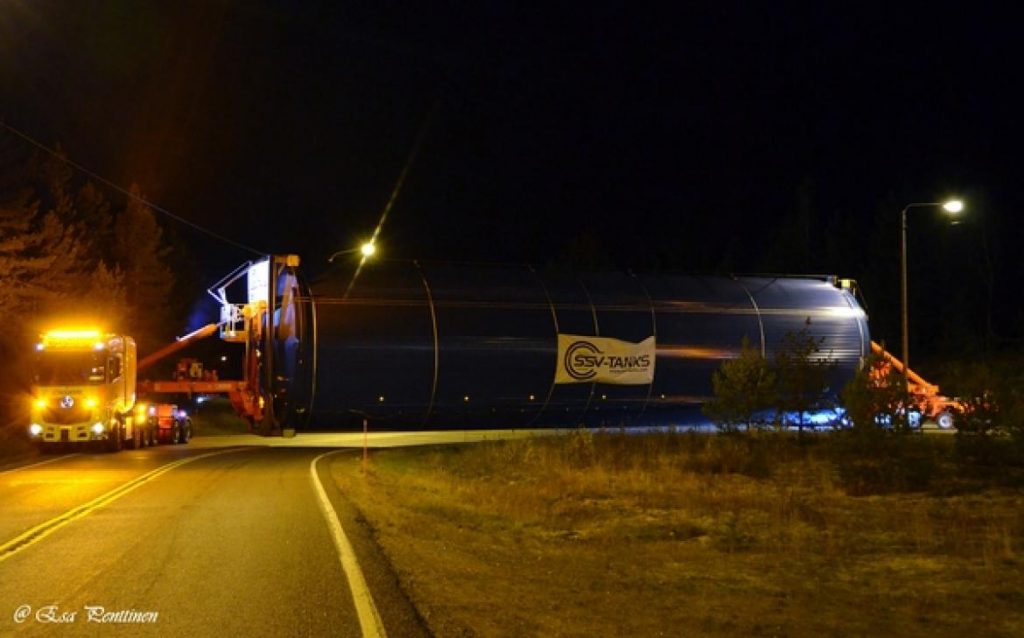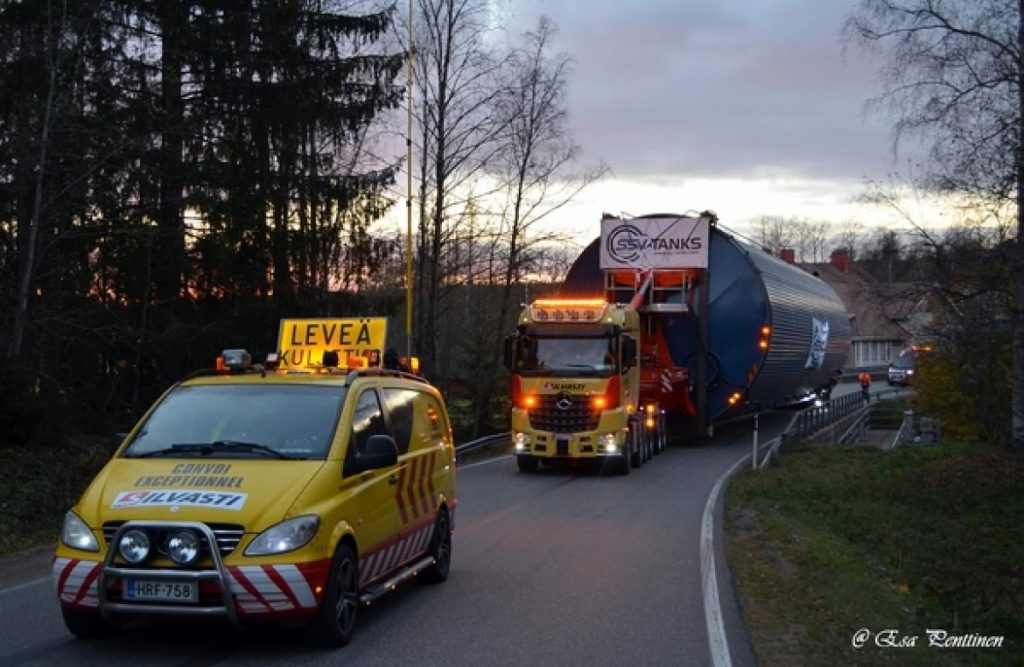 The transportation was executed in a new and innovative way by using custom-built adapter trailers. The containers were seven meters in diameter and a massive 25 meters in length.
Due to the big size of the containers and the long distance (300 kilometers/186 miles), traditional methods of transportation would have required a large amount of dismantling of upper traffic signs and cutting power from crossing power lines. The costs of these necessary additional tasks would have caused the overall expenses to exceed one hundred thousand euros.
The additional costs were avoided by using Silvasti's custom-built adapter trailers. The advantage of these trailers is that they can be lowered almost to the surface of the road and thus the transportation height is as low as possible. The transportation height was successfully at such a low level that the necessary dismantling was reduced to a fraction of that of traditional transportation methods.