Tanks from Laajasalo oil terminal
Year of Publication:
Categories:
Project logistics

|

Shipping

|

Special transport

|
Silvasti Ltd transported all together seven big tanks in Laajasalo Oil Terminal, Helsinki. The biggest one of those 8000 cubic meter tanks was 28 m in diameter and the weight was about 200 tons.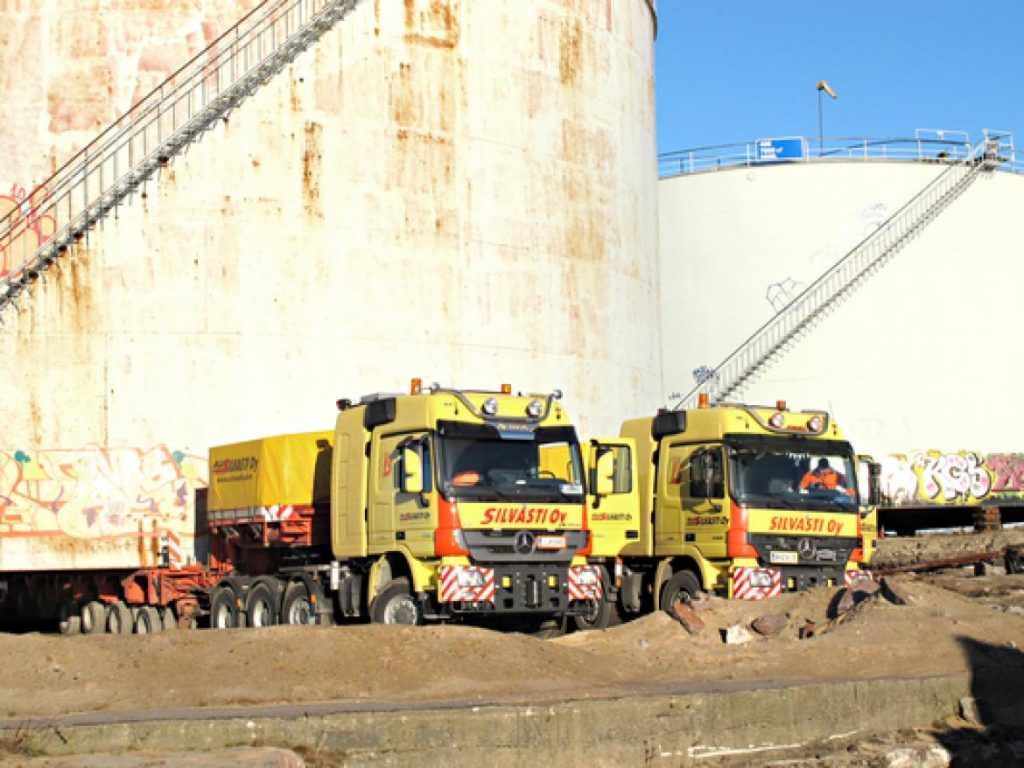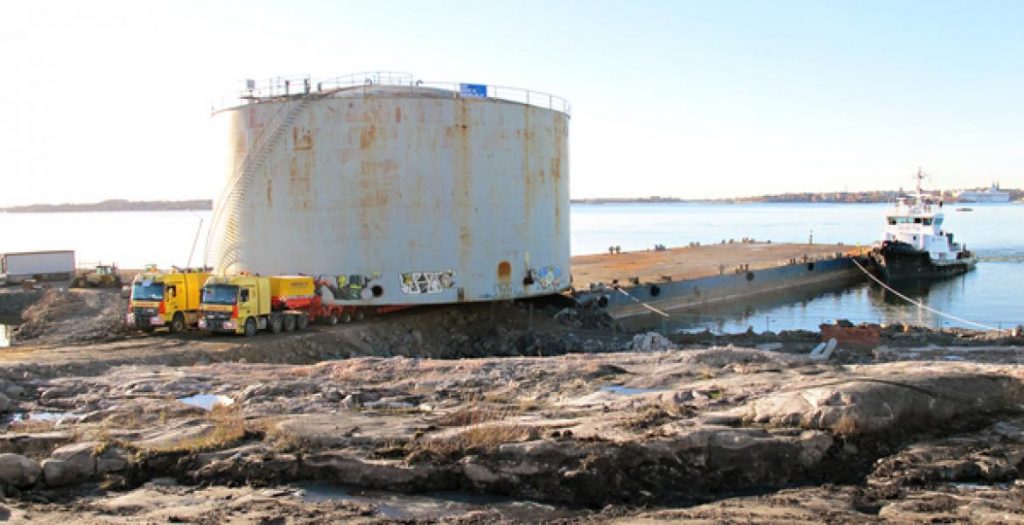 Tanks were reloaded with modular axles on big barges. Final destinations were in Poland and in Sweden. Silvasti carried out also local transports from a barge to a terminal both in Poland and in Sweden.