SILVASTI TEAM AT YOUR SERVICE, 365 DAYS A YEAR
Year of Publication:
Categories:
During Christmas holidays Silvasti shipped as an urgent shipment 6 x wind turbine blades from Denmark to Finland.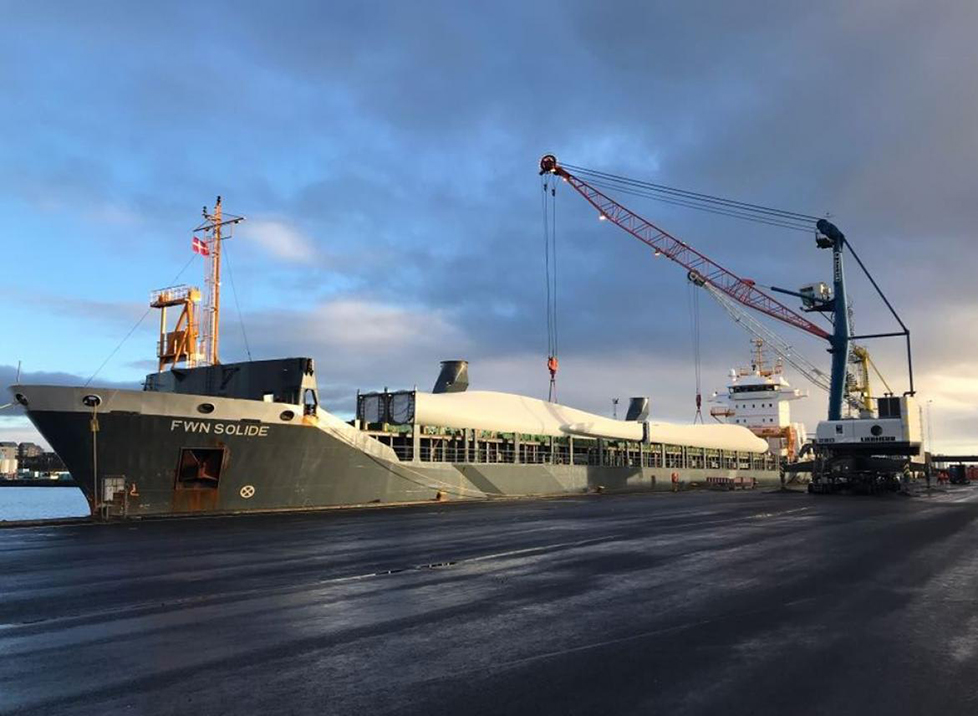 When most people had a well-earned Christmas holidays, one of Silvasti's biggest clients requested for help. The request was to make a shipment for 6 x V136 wind turbine blades from port of Esbjerg in Denmark, to port of Vaasa in Finland. The transportation was made in very short time.
A fast solution was found by the Silvasti shipping team. Less than 24 hrs after the request, answer was found, and a suitable vessel was ready to enter the port of Esbjerg.
All went smoothly, even though holiday season usually brings its own challenges!