MOVEMENT OF 15 M HIGH ELECTRIC FILTER
Year of Publication:
Categories:
Silvasti moved as much as 15 meters high electric filter at the end of October in 2017.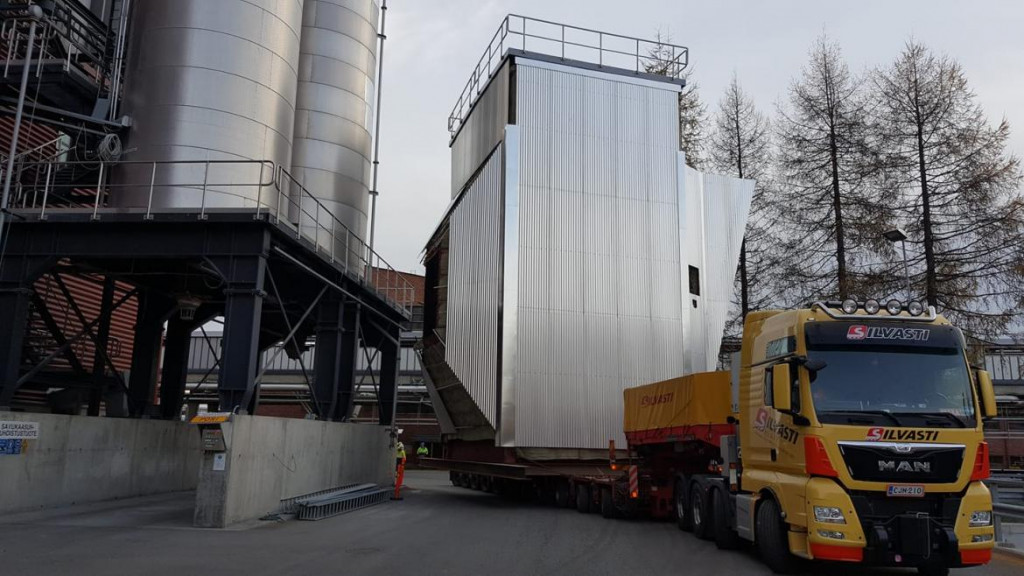 The route was only less than one kilometer and that is why it was reasonable to move as a complete part to its final destination.
– Even though the route wasn't long, still the height was challenging. The 15m height is so much that usually it can't be transported very long distances by road because of the bridges and other infrastructure, says Mr. Mikko Ruohoranta from Silvasti's project sales department.
The filter weighed 65 tons and overall dimensions of it were 13,00 m x 7,00 m x 15,00 m.
The transportation was made by Silvasti's modular axle trailer, which had even 11 axles under. Modular axle trailer has turning tires, so even the tightest turns went smoothly by a professional driver. Overall the project was carried out successfully and in time.